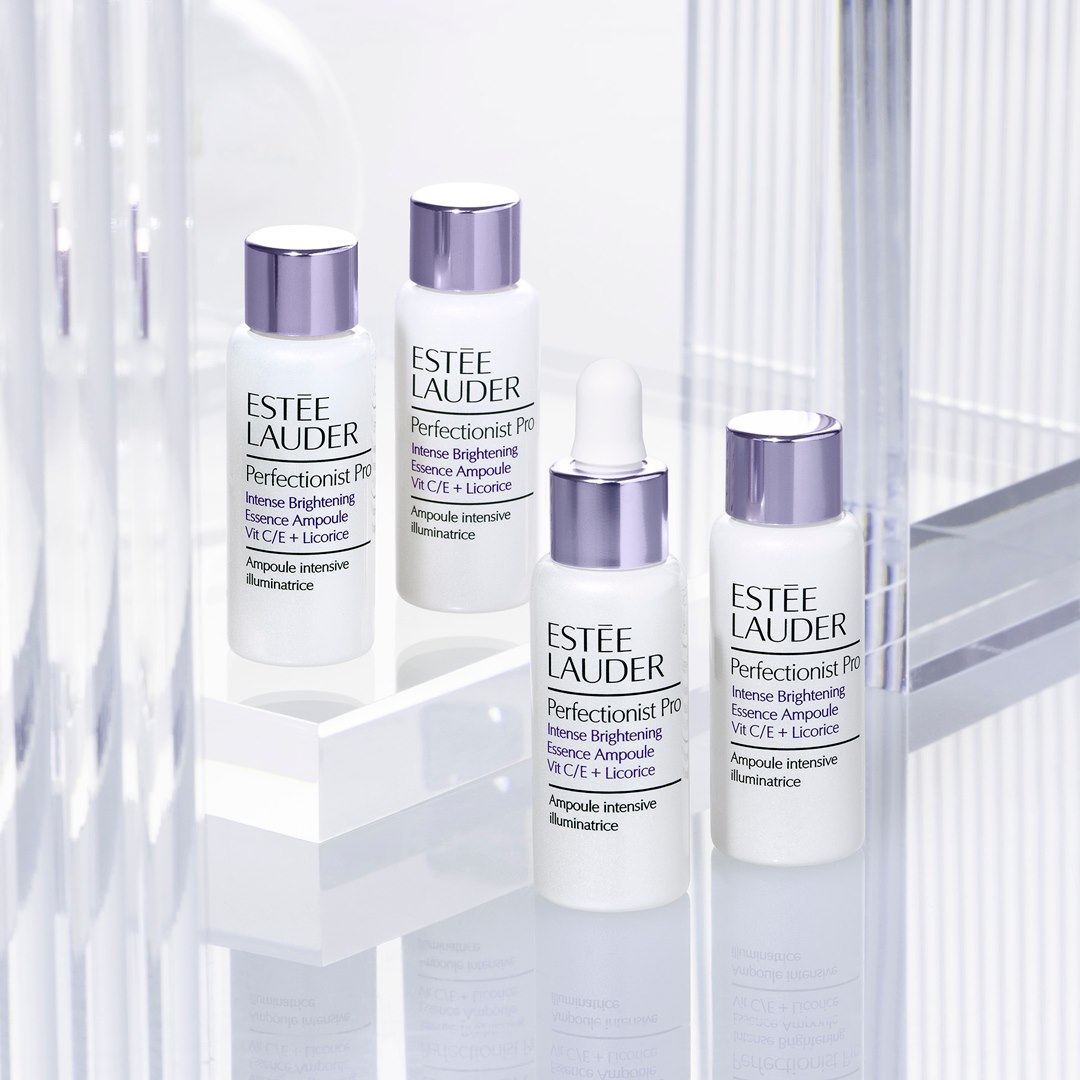 Estee Lauder NEW Perfectionist Pro Intense Brightening Essence Ampoule with Vitamin C/E + Licorice Review
Brightening products can add an illuminating boost to any routine regardless of your skin type. And if you're prone to dark spots, acne scars, or uneven skin tone, they can be especially helpful for bringing your skin back to baseline. As you may know, vitamin C is one of the top power players in terms of brightening effects, since it acts as an antioxidant by reducing the free radical formation and preventing future sun damage. Other glow-getting ingredients to look for in a brightening product include vitamin E, glycolic acid, and licorice. The Estee Lauder NEW Perfectionist Pro Intense Brightening Essence Ampoule with Vitamin C/E + Licorice is the fastest way to brighter, healthier skin. Here's everything you need to know about this new essence and use with Perfectionist Pro Rapid Brightening Treatment with Ferment² + Vitamin C.

[[copyrightcover:Estee Lauder UK on Facebook]]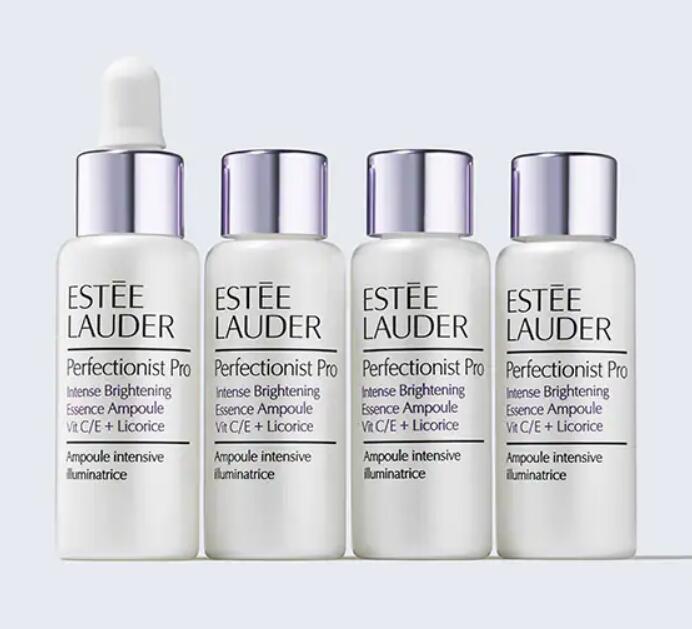 [[copyright:esteelauder.com]]
Offering renewed skin from the get-go, Estée Lauder's Intense Brightening Essence Ampoule with Vit C/E + Licorice is everything your complexion needs and more. Luxuriously lightweight, the formula kick-starts your visage's anti-ageing mechanisms, resulting in a refined texture, reduced lines and even skin tone that's visible for all to see. It comprises of fours vials, each boasting a skin-renewing power in the form of vitamin C and vitamin E that soothes and calms redness.
Enjoy up to 6% cashback at Estee Lauder from Extrabux! Sign up for Extrabux!(What is Extrabux?) Sign-Up Bonus: Free to join it & get $20 welcome bonus!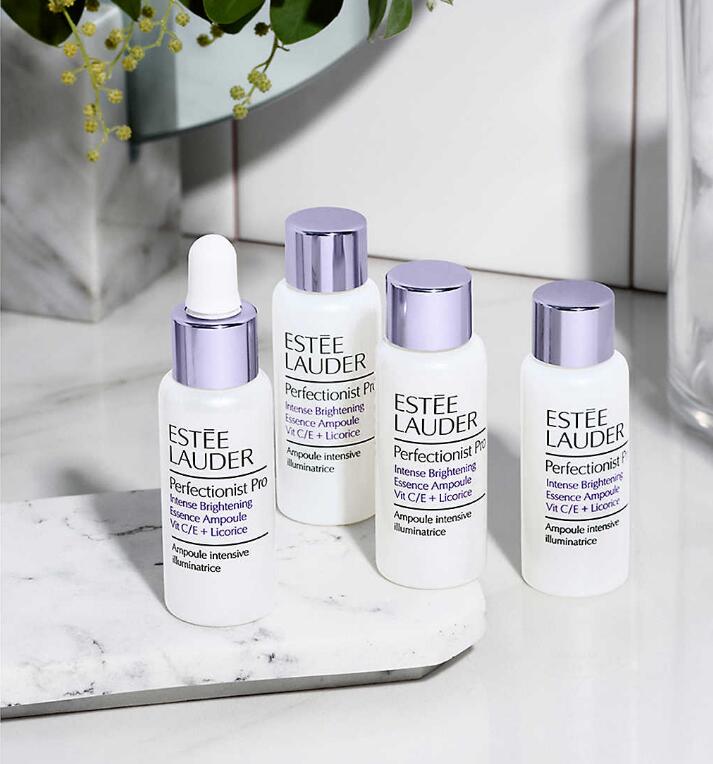 [[copyright:selfridges.com]]
Each of the 4 vials is infused with a concentrated blend of skin renewing power-actives in a weightless, waterlight texture:
| Vitamin C
Vitamin C is a much loved, multi-tasking skincare ingredient which is beneficial for patients with hyperpigmentation. It works by brightening hyperpigmented spots on the skin, but not lightening normal skin. What's more, it can help to create the healthy, glowing skin you're after.
This powerful antioxidant is also brilliant at tackling signs of ageing in the skin as it helps to protect it from age-accelerating aggressors in the environment such as UV, cigarette smoke and pollution.
| Vitamin E
Vitamin E is a naturally occurring component of healthy skin. It offers significant antioxidant properties to help defend from pollution and other environmental stressors that would otherwise weaken skin, causing unwanted changes.
It helps smooth skin, reducing roughness and dryness so it feels soft to the touch.
| Licorice Extract
Licorice root contains two ingredients that help with pigmentation: glabridin and liquiritin. Glabridin helps to retrain tyrosinase, an enzyme that produces melanin which leads to pigmentation. Liquiritin helps to break up and remove melanin and pigmentation in the skin.
It helps soothe skin and fight visible redness, helping keep skin looking and feeling less sensitized. This helps counter the irritation which can trigger future spot formation—an important step in helping prevent the appearance of spots.
Ideal for any stressed skin moment, or whenever skin needs a brightening boost:
After a big trip or traveling on an airplane
When the season changes or during more-intense-than-usual weather (heat wave, cold spell)
When exposed to above-average pollution
After excessive sun exposure
Translucent gel texture, moisturizing and not greasy. Using it every week can improve the skin redness and oil problems, and the red acne marks will also disappear and restore. Using the surroundings can dilute the stubborn spots and acne marks, and the skin will be healthier.
You can use with Perfectionist Pro Rapid Brightening Treatment with Ferment² + Vitamin C, the effect is better.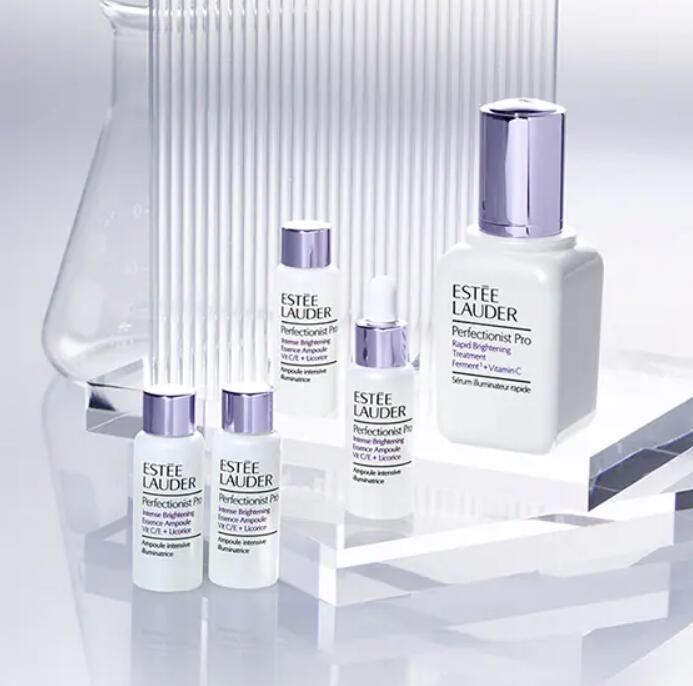 [[copyright:esteelauder.com]]