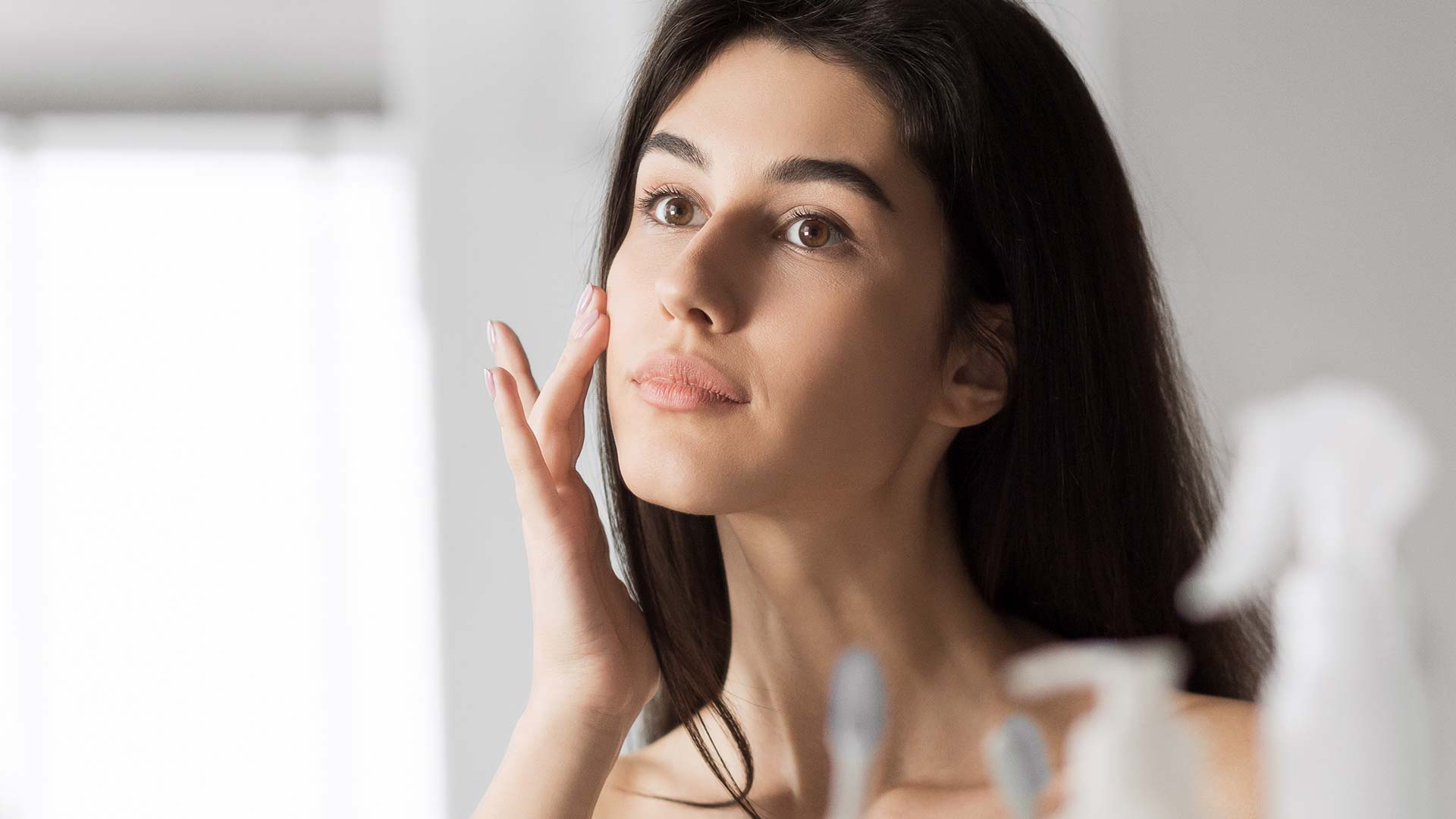 Top 8 Oil Control Face Serums & Moisturizer for Oily, Acne-Prone Skin in Summmer
Oily skin happens when your skin's sebaceous glands produce too much sebum. Sebum is super important for healthy skin, but too much of it can lead to clogged pores and acne. We know how difficult it can be to care for and balance out an oily skin type. The challenge is even greater for those suffering from regular acne breakouts. Therefore, serums or moisturizers, which are nongreasy and contain intensive formulas that penetrate deep into the skin, can do a lot to help remedy the issue. Now that you know what you're looking for, we've rounded up the best serums and moisturizers for oily, acne-prone skin to help you get started. Start scrolling to find your perfect match.

[[copyrightcover:L'Oréal Paris beauty magazine]]
The Best Serums & Moisturizer for Oily, Acne-Prone Skin
| Sunday Riley Good Genes All-In-One Lactic Acid Treatment
($85/30ml, up to 5% cashback at Sephora)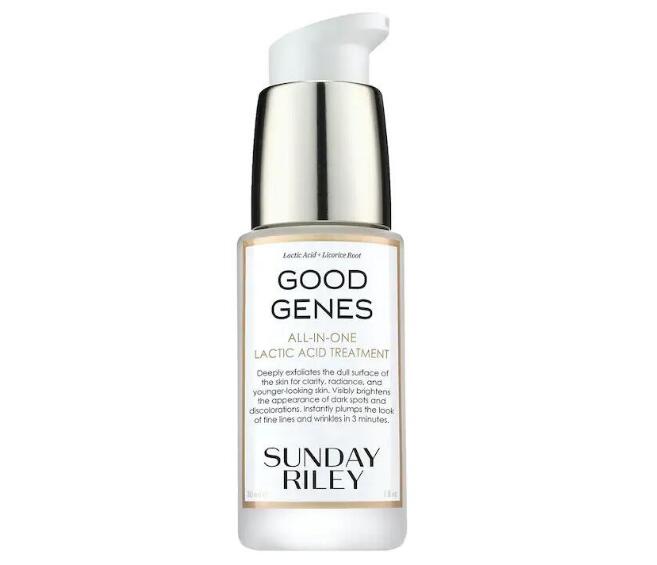 [[copyright:sephora.com]]
A multi-purpose treatment, Good Genes Glycolic Acid Treatment works hard to un-do the damage caused by sunlight, acne, pollution and less-than-healthy lifestyle choices! The starring ingredient in this reformulated treatment are tiny glycolic acid molecules (which can sink deeper into the skin than other forms of alpha hydroxy acid) which break apart pore-clogging debris, gently exfoliating away dead, dulling cells to reveal the radiance beneath and minimise the signs of congestion, fine lines, wrinkles and dullness. Alongside this, lactic acid exfoliates further, prickly pear extract reduces irritation and lemongrass extract brightens and clarifies skin.
The potent blend of ingredients combine to plump fine lines, fight hyper-pigmentation, heal scar tissue and boost circulation so skin looks smoother, younger and more vibrant.
| Paula's Choice Skin Perfecting 2% BHA Liquid Exfoliant
($29.50, up to 7% cashback at Paula's Choice)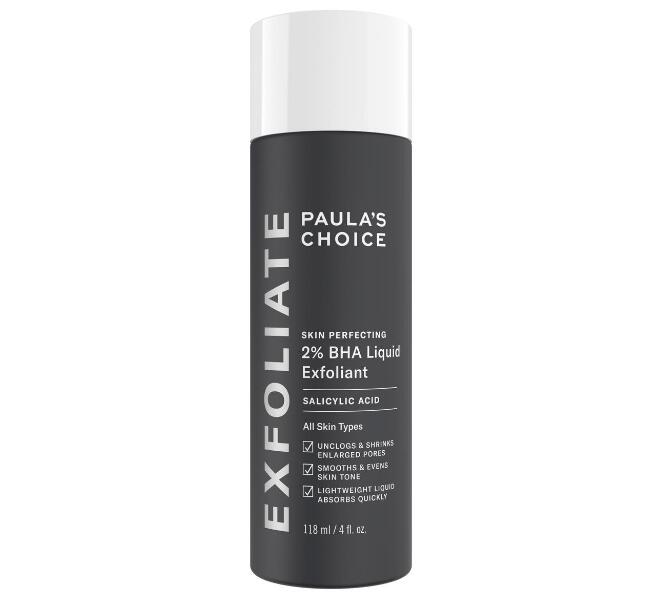 [[copyright:nordstrom.com]]
Paula's Choice SKIN PERFECTING 2% BHA Liquid Exfoliant boosts the skin's tone and texture to enhance a natural glow. This non-abrasive formula is laced with BHA salicylic acid to remove dead skin cells both on the skin's surface and within the pore. Combined with its anti-inflammatory properties, this helps to reduce blemishes and blackheads for a more clarified complexion.
The addition of Green Tea delivers essential antioxidants to neutralize free radicals and provide anti-aging properties, while Methylpropanediol optimizes the efficacy of the BHA and imparts a dewy, fresh finish. Ideal for blemish-prone, oily or combination skin types.
Money Saving Tip: If you like online shopping, don't forget to sign up at Extrabux!(What is Extrabux) , then you can enjoy up to 12% cashback on your purchase from Extrabux! Sign-Up Bonus: Free to join it & get $20 welcome bonus! Student Benefits: As long as you are a student at school, you can get a free whole year long VIP Card worth $199.
| The Ordinary Niacinamide 10% + Zinc 1%
($6.40, up to 12% cashback at SkinStore)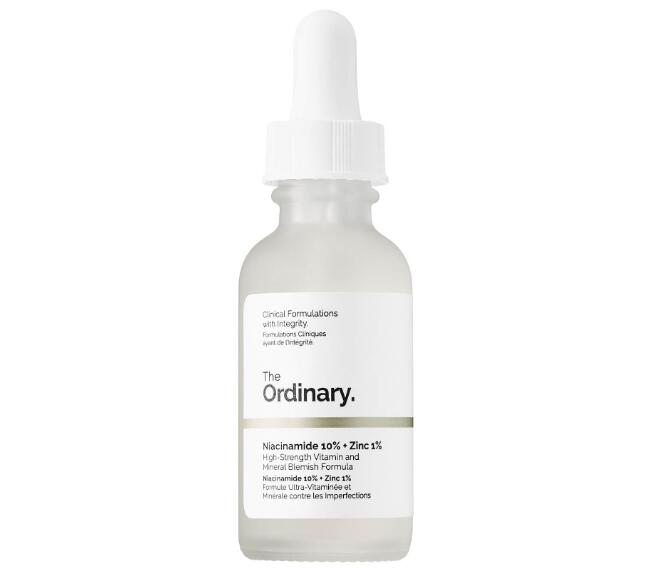 [[copyright:skinstore.com]]
The Ordinary Niacinamide 10% + Zinc 1% is no ordinary serum. It is a cult favorite that offers a ton of benefits for oily, acne-prone skin by helping to balance sebum production, minimise the look of pores and decongest the skin.
Niacinamide has been proven to minimise the look of blemishes and discolouration, and helps to boost the skin's immunity, while zinc works to promote collagen production and repair damaged skin. This rich formula is free from silicones, oil and alcohol, and is both vegan and cruelty-free. It is suitable for use alongside acne treatments for added visible benefits for the skin.
| The INKEY List Niacinamide Oil Control Serum
($6.99, up to 5% cashback at Sephora)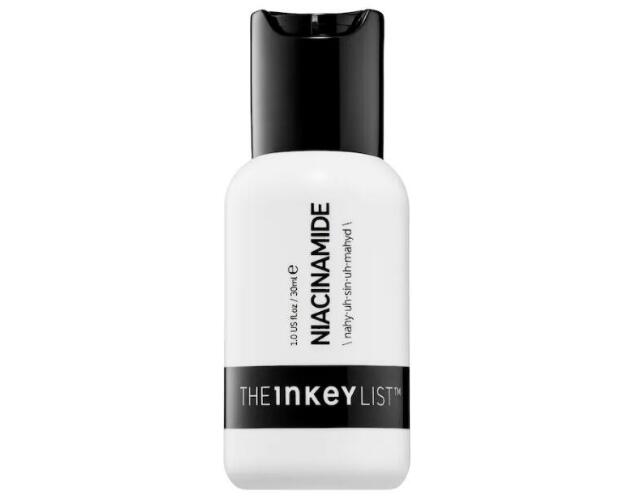 [[copyright:sephora.com]]
A dream come true for oily skin, this potent Niacinamide serum from THE INKEY LIST targets breakouts, minimises pores and decongests confused complexions by regulating sebum production. Uniting 10% Niacinamide, a naturally occurring B3 vitamin that helps to reduce excess oil, blemishes and redness as well as 1% Hyaluronic Acid for added hydration and effective delivery, this hardworking formula is a must-add to your collection.
| Mario Badescu Anti-Acne Serum
($20, up to 5% cashback at Sephora)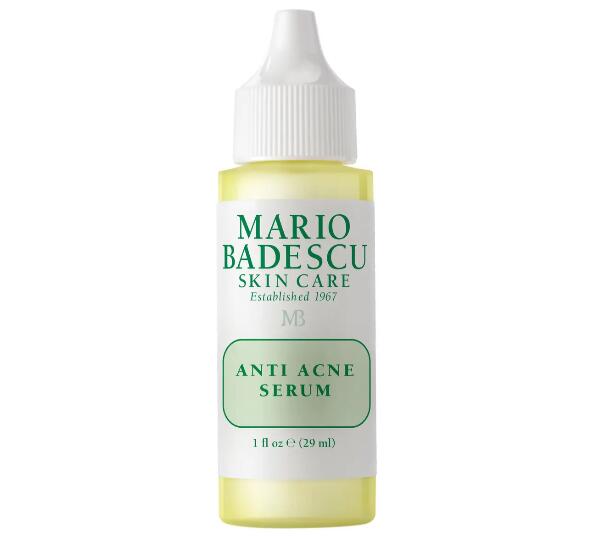 [[copyright:nordstrom.com]]
Mario Badescu's Anti Acne Serum is a lightweight, fast-absorbing gel formulated with salicylic acid and thyme to help reduce congestion and encourage a healthy-looking complexion. Just a thin layer spread over the acne prone areas every evening will keep your skin smooth and clear and acne pimples at bay. Recommended for combination, oily, or troubled skin.
| Neutrogena Hydro Boost Water Gel
($22.99, up to 6% cashback at Walgreens)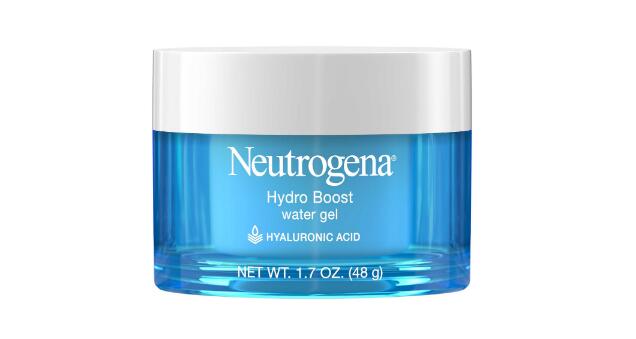 [[copyright:neutrogena.com]]
Hydro Boost hydrates skin through an approach of replenishing water and rebuilding skin's barrier. Formulated with hyaluronic acid, it boosts hydration and locks it in so skin stays hydrated, smooth and supple day after day. It also contains olive extract which is known for its protective, moisturizing and anti-oxidant qualities. It integrates into the skin barrier, forming a structure that protects skin from excessive moisture loss. The non-comedogenic gel facial moisturizer can be worn under makeup and leaves your skin more supple and smooth.
| La Roche-Posay Effaclar Mat Mattifying Moisturizer for Oily Skin
($31.99, up to 8% cashback at La Roche-Posay US)
[[copyright:cvs.com]]
Enriched with vitamins C and E, La Roche-Posay Effaclar Mat Daily Moisturizer for Oily Skin tightens pores, reduces oil and protects against free-radical damage. The face moisturizer contains Sebulyse Technology to provide a dual-targeting action on excess oil to mattify and visibly tighten pores. It's also formulated with LHA, to help visibly tighten enlarged pores while refining skin texture and Zinc Pidolate, to neutralize shine. It's the perfect moisturizer for oily and combination skin.
| Murad Blemish Clarifying Oil Free Water Gel
($44, up to 8% cashback at Murad)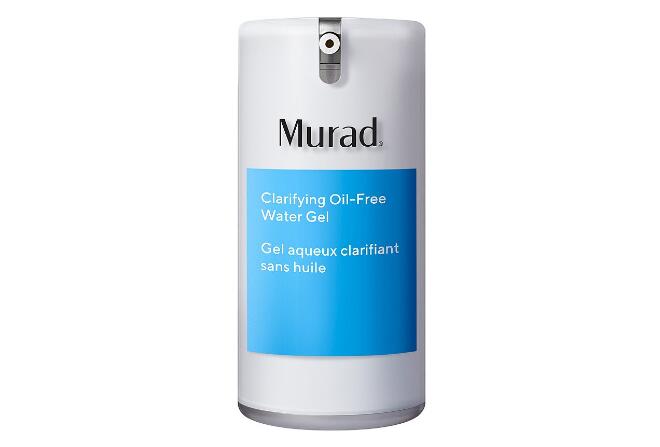 [[copyright:ulta.com]]
Say goodbye to impurities and welcome balanced skin with the Murad Clarifying Oil-Free Water Gel, an oil-free, non-comedogenic water-light hydrator that works to refine the complexion. This moisturiser is ideal for acne-prone or oily skin types.
The Murad Clarifying Oil-Free Water Gel works to keep the microbiome balanced for clearer and healthier-looking skin. Hyaluronic acid delivers long-lasting hydration, while ginger root extract helps to soothe the skin. In addition, salicylic acid works to exfoliate as Korean red pine extract fights irritation.