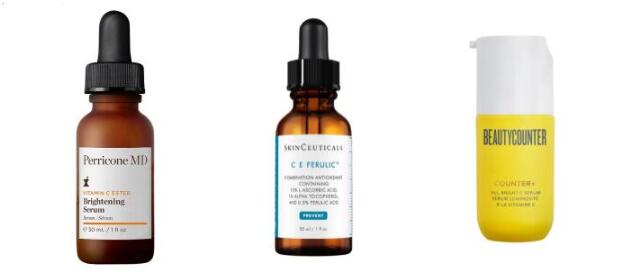 Perricone MD Vitamin C vs. SkinCeuticals vs. Beautycounter: Which is Best for You?
Vitamin C is a key component to many skin-brightening regimens, as it interferes with pigment production and keeps inflammation at bay. Furthermore, it may even help protect the skin from pre-cancerous changes from UV light exposure by neutralizing free radicals. When vitamin C is added to a serum, you're going to get a super-high concentrated dose of the supplement straight to your skin. That's because serums are designed to deliver a lot of nutrients to your skin when their lightweight formula penetrates your skin and goes underneath the surface. Here , three cult favorites of vitamin C serums in the market are Perricone MD Vitamin C Ester Brightening Serum, SkinCeuticals C E Ferulic, and Beautycounter Counter+ All Bright C Serum. So which is the best vitamin C serum, you ask? Below, we will make a comparison to help you choose.

[[copyrightcover:editor lucia]]
| Perricone MD Vitamin C Ester Brightening Serum
Google Users Rating: 4.4/5
Perricone MD: $69 (up to 12% cashback)
Macy's: $69 (up to 3% cashback)
Dermstore: $69 (up to 8% cashback)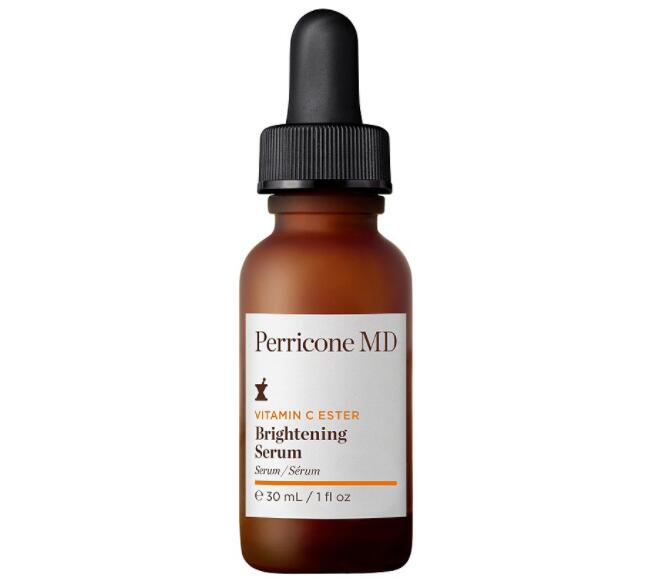 [[copyright:ulta.com]]
Ideal for all skin types, Perricone MD's Vitamin C Ester Brightening Serum is a multi-tasking formula that helps to improve the appearance of dry, fine lines. A unique fat-soluable form of vitamin C penetrates deep into the skin to help skin appear brighter. Vitamin E soothes and moisturizes while ferulic acid, a potent antioxidant, prevents free-radical damage and improves radiance. Beta-glucan and sodium hyaluronate also help to repair and hydrate for a smoother complexion.
| | |
| --- | --- |
| Pros | Cons |
| Creates brighter, more radiant complexion | The product is drying |
| Promotes a more evened skin tone with improved clarity | This product is definitely not a replacement for moisturizer |
| Smooths the appearance of age lines | |
| Immediate results for moisturized, healthy, and youthful skin | |
Review: If vitamin C is good for your body then imagine the powers it has for your skin! This serum it's not at all heavy and doesn't leave a residue on your skin but you can feel the instant satisfaction of softer, smoother skin that looks more wide awake. The light citrusy , clean scent is a welcome experience.
Money Saving Tip: If you like online shopping, don't forget to sign up at Extrabux!(What is Extrabux) , then you can enjoy up to 15% cashback on your purchase from Extrabux! Sign-Up Bonus: Free to join it & get $20 welcome bonus! Student Benefits:As long as you are a student at school, you can get a free whole year long VIP Card worth $199.
| SkinCeuticals C E Ferulic

Google Users Rating: 4.7/5
SkinCeuticals: $166 (up to 6% cashback)
SkinStore: $166 (up to 15% cashback)
Dermstore: $166 (up to 8% cashback)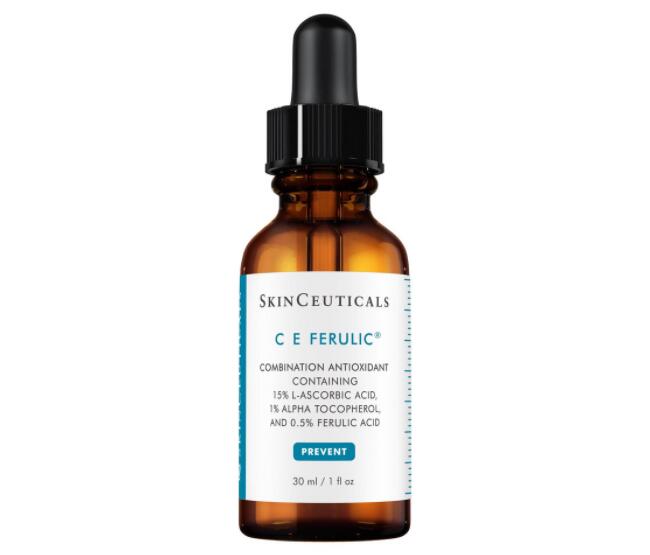 [[copyright:bluemercury.com]]
A bestseller and expert recommended, SkinCeuticals C E Ferulic features advanced antioxidant treatment and skin protector designed to defend against photoaging and reveal more youthful skin. Neutralizes free radicals, promotes collagen production and delivers unmatched antioxidant protection with a formula containing 15% Pure Vitamin C (L-Ascorbic Acid) and 1% Vitamin E (Alpha Tocopherol), plus 0.5% Ferulic Acid for a super-antioxidant combination to envelop skin in a protective veil.
| | |
| --- | --- |
| Pros | Cons |
| Helps repair skin's barrier and reduce inflammation | The only con to this product is the hefty price tag |
| Can lighten post-breakout red marks | |
| Can dramatically improve the appearance of dark spots from sun damage | |
| Ideal for dry, normal and sensitive skin types | |
| Fragrance & Paraben-Free | |
Review: One of the reasons that the SkinCeuticals C E Ferulic is so hard to mimic is that SkinCeuticals patented the serum's blend of active ingredients (15 percent L-ascorbic acid, 1 percent vitamin E, and 0.5 percent ferulic acid). This is important because if the formulation isn't properly balanced, not only might it be less effective, but because vitamin C has a pretty short shelf life, it can go "bad" as early as one to two months after opening the bottle.
| Beautycounter Counter+ All Bright C Serum
Google Users Rating: 4.8/5
Beautycounter: $82 (up to 5% cashback)
goop: $82 (up to 12% cashback)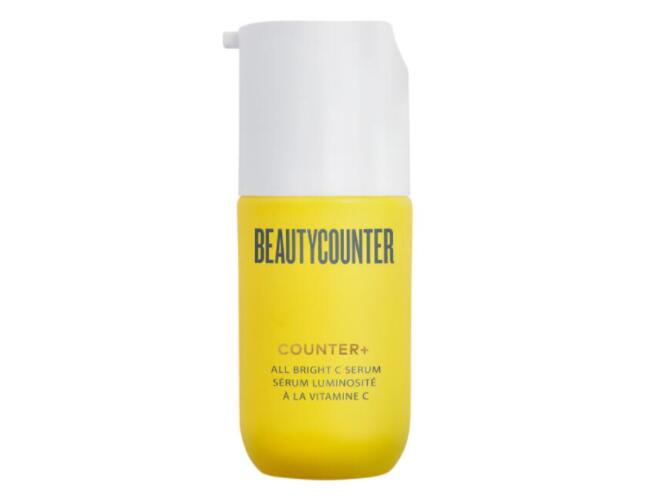 [[copyright:refinery29.com]]
This ultra-potent 10% blend of two forms of vitamin C instantly brightens skin and helps reduce the appearance of existing dark spots, while antioxidant-rich turmeric and camu camu extracts help protect against new ones. The formula also helps defend skin from the damaging effects of environmental stressors—revealing a more youthful-looking complexion. The nourishing serum works for all skin types and absorbs instantly, leaving behind a complexion that's smooth, supple, and refreshed.
| | |
| --- | --- |
| Pros | Cons |
| The quick-absorbing formula allows for easy layering and an instant boost of radiance | All Bright C Serum can increase the risk of breakouts |
| It has been shown to even skin tone and improve skin radiance and brightness | The pH in this product is a little higher than other vitamin C containing products |
| Ideal for all skin types | |
| Without gluten, soy or peanuts | |
| It's vegan and bunny certified and is safe enough for pregnant women to use | |
Review: One of the main differences between this C Serum and so many on the market is Beautycounter's standards. Beautycounter All Bright C Serum doesn't use ascorbic acid at all. Instead, it uses 2 forms of stable vitamin C - 5% bis-glyceryl ascorbate & 5% tetrahexyldecyl ascorbate - sourced from Japan. Beautycounter's 10% vitamin C blend really falls in the sweet spot of being effective & non-irritating!