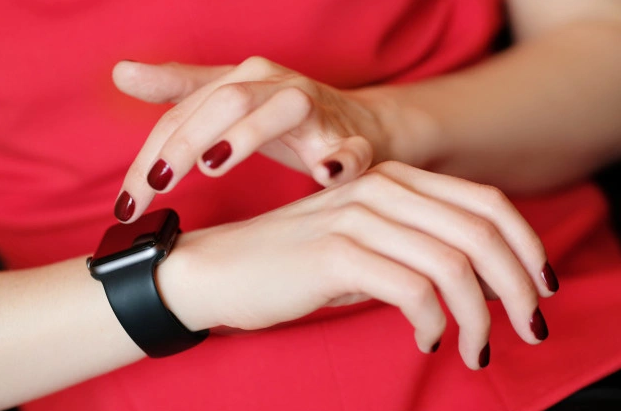 8 Best Affordable Luxury Watch Brands for Ladies in 2022
A timepiece is an essential accessory for every woman. They are sophisticated and classic and show off your personality. People often use timepieces today to showcase their lifestyle, tastes, personality, and preferences. If you don't want to break the bank but are still after a sleek, functional and durable watch, you're in luck. There are a lot of well-renowned labels which offer top-quality timepieces, which won't cost you top dollar. Looking for a luxury watch on a budget? We have rounded up the most affordable watch brands that every lady should know.

[[copyrightcover:Racool_studio on freepik.com]]
1. Nordgreen

Price Range: $169-$320
Brand Review:

Founded in 2017, Nordgreen is a young company by watch-making standards but there's no hint of immaturity in the brand's elegant and refined designs. Based in Copenhagen, Nordgreen benefits from the savvy eye of world-famous Danish designer, Jakob Wagner, who has worked for the likes of Bang & Olufsen—an electronics brand known for its edgy designs and immaculate quality.
Nordgreen channels a similar quintessentially Nordic mood of polished practicality, combining aesthetic appeal and optimised functionality in a perfectly harmonious expression of good taste.
The name Nordgreen comes from the words Nord—alluding to the brand's Nordic identity—and green, referencing the company's environmental commitment. Indeed, Nordgreen watches may be fashionable but this isn't fast fashion. These timeless timepieces are high-quality and long-lasting, the packaging is made from FSC certified cartons and upcycled plastic bottles, and the company works to offset its carbon emissions (Nordgreen is fully carbon-neutral).
Then there's Nordgreen's Giving Back Program. With each purchase, the company gives a percentage of your money to one of three causes of your choice. Choose your donation using the watch serial number and certificate of authenticity. You can help to preserve the rainforest in South America, contribute towards the education of children in India, or supply water to children in Central Africa.
All Nordgreen watches are designed to be unisex, so if you like the sound of one particular watch, go for it. These Scandinavian watches are so elegant, anyone can pull them off.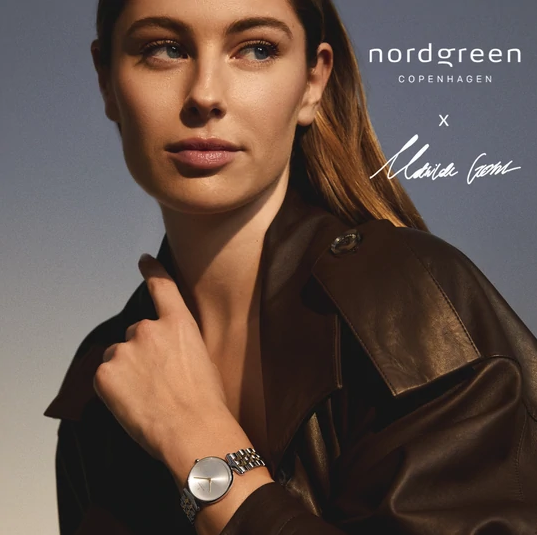 [[copyright:nordgreen.com]]
Where to buy Nordgreen watches?

You can go to Nordgreen official website to buy fashion watches, and don't forget to sign up at Extrabux (What is Extrabux?) , then you can get 10% super cashback from Extrabux! Sign-Up Bonus: Free to join it & get $20 welcome bonus!
Promotions

1. FREE Worldwide Shipping & Returns;
2. Free Vegan Strap & Eco Tote Bag;
3. 2 Year Warranty.
2. VINCERO



Price Range: $145-$250
Brand Review:

Vincero is a watchmaker that aims to hit that sweet spot between premier quality and affordability. Their pricing structure places them at the low-mid range of the luxury watch market with most of their watches falling between $149 and $250.
Of course, every watch is a little different, but in general, you get a great deal when you buy any of the Vincero watches. They provide the following in terms of quality materials and parts:
Japanese Citizen Miyoto Quartz movement

Scratch-resistant sapphire crystal glass

50 (165ft) meters waterproof – so no diving but should be ok to swim with

Surgical Grade Stainless steel – 316L

Italian leather strap

Italian marble display back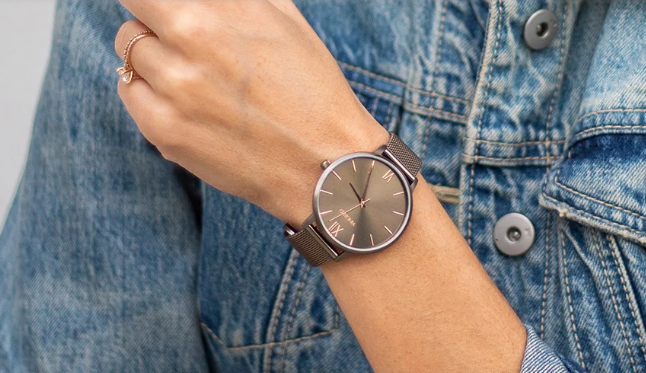 [[copyright:vincerocollective.com]]
Where to buy Vincero watches?

You can go to Vincero official website to buy luxury watches.
Promotions

1. Sign up at Vincero for 15% off your order;
2. Free shipping worldwide on orders over $50;
3. Refer a friend: give your friends $30 off their first order over $100 and get $30 every time somebody uses your code to subscribe!
3. Citizen



Price Range: $180-$956
Brand Review:

Citizen is a Japanese watch brand that's been around for over 100 years. They're absolutely legendary in the watch-making world. The Citizen brand has been providing the best pocket watches in the world since 1930. A brand that has its headquarters in Tokyo, the company first was born out of the 1918 Shokosha Watch Research Institute.
In 1930, the company took on its current "Citizen" name. Now, the company is one of the biggest watch makers in the world with gross revenue of over 2.72 billion dollars.
Citizen invented the quartz movement. Most watches in the world use this technology now, and at the time, it was completely revolutionary. Quartz movements are much more precise than mechanical movements, and the invention flung Citizen to the forefront of the horological world.
Citizen then launched the first titanium watch, which is lightweight, corrosion resistant, and hypo-allergenic (music to the ears of anyone with an allergic response to nickel). These timepieces are ideal for divers as the metal quality is superior to stainless.
When it comes to quality, the Citizen brand has been known to make watches that will tick for well over 20 years. If that wasn't proof enough, every watch sold is covered by a 5-year warranty. If your watch stops working due to a manufacturer issue, it will be fixed or replaced. You won't find this type of commitment from another watch brand at this price range.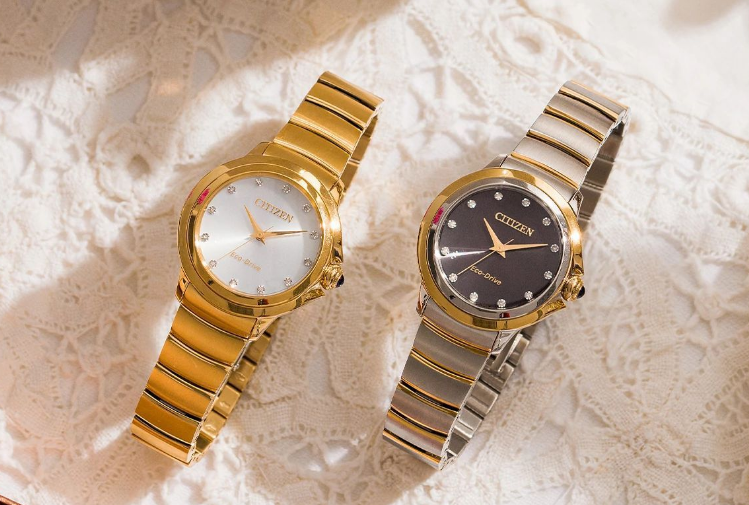 [[copyright:citizenwatch.com]]
Where to buy Citizen watches?

You can go to Citizen's official website to buy ladies' luxury watches through Extrabux, then you can get 4% super cashback.
Promotions
1. Sign up at Citizen for 10% off your 1st order;
2. Free UPS Ground shipping within the U.S. and free returns;
3. Free watch bracelet sizing services with your Citizenwatch.com purchase;
4. 20% OFF MEN'S & WOMEN'S WATCHES.
4. Cartier



Price from $2610
Brand Review:

Cartier is a French jeweller and watch manufacture from Paris. Richemont has owned this company completely since 1998, but was a minority shareholder for years prior. As a jeweller, the brand's offerings are often replete with not only precious metals, but also diamonds and other gems. Large Roman numerals which warp in order to fit the dial's contours are a signature motif of these watches.
Cartier was a world-renowned jeweler before being recognized as a major player in the watch industry. Their brand is listed as one of Forbes's top brands worldwide and with their strong influence in high fashion, made wristwatches mainstream at a time when everyone carried pocket watches. Since then the watchmaker has produced many popular collections such as their iconic Tank series.
Many consider Cartier as more of a fashion brand than a luxury watchmaker and perhaps it's because they are more famous as a ritzy jeweler and they just love bejeweled watches with diamond bezel designs. However, Cartier has made moves to change their opinions about their watchmaking skills with numerous horological innovations and iconic watches.
Nowadays, Cartier makes many of its own movements, but it previously used calibers from other companies. The brand's in-house movement department has been around since 2005. Although, as a jeweler, elegance and refinement are a matter of course, this brand's designs are anything but dainty. On the contrary, its collections often appear sturdy, stout and bold.
Screwed-down bezels, strong, confident edges and thick contours define the aesthetic of these watches. In general, the company does not shy away from unusual, distinctive shapes and configurations in its watches.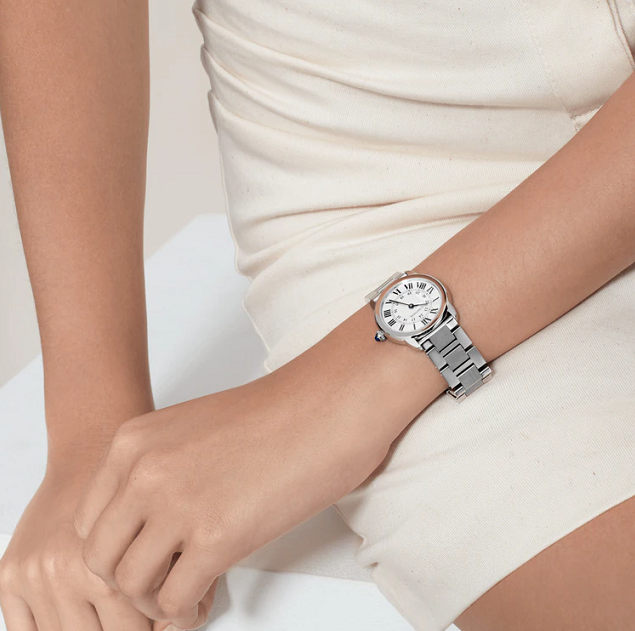 [[copyright:cartier.com]]
Where to buy Cartier watches?
cartier.com (no cashback)

jomashop.com (up to 1% cashback)
watchmaxx.com (3% cashback)
saksfifthavenue.com (4% cashback)
5. Anne Klein



Price Range: $60-$195
Brand Review:

Anne Klein watches are made by Sutton time which is the same maker of Armitron watches. All of Anne Klein watch styles are designed with the same inspiration that Ann Klein used in all her clothing line. Some of the most popular line of AK watches are the diamond and crystal watch series. There's also the Classic designs.
All AK Anne Klein watches are made with unique and great variety of designs in which no two pieces look the same. The spectacular details that are used in this AK watch collection will impress you and everyone around you. Ak Anne Klein uses the finest materials for their timepieces such as genuine diamonds, swarovski crystals, stainless steel and Swiss movement. Anne Klein is a quality watch brand at very affordable prices.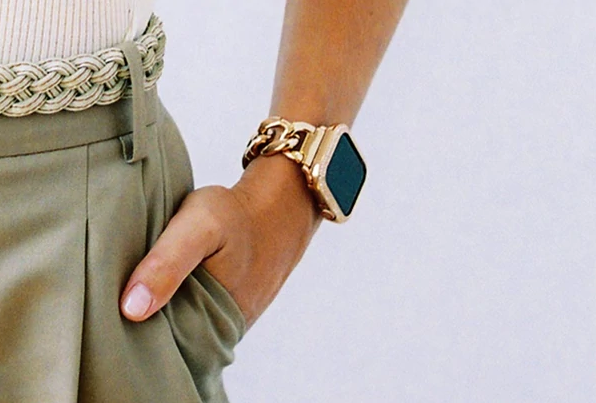 [[copyright:anneklein.com]]
Where to buy Anne Klein watches?

You can go to Anne Klein's official website to buy ladies' affordable watches through Extrabux, then you can get 6% super cashback.
Promotions
1. Sign up at Anne Klein for 20% off your order;
2. FREE Ground Shipping on orders over $100;
3. Earn 1 Point For Every Dollar Spent; Every 100 Points = $10;
4. Refer a Friend: Give your friends $20 off their first order of $100 or more and get $20 (in points) for each successful referral.
6. Gucci



Price about $1000
Brand Review:

Gucci, the luxury Italian brand of fashion and leather goods, embarked on its watchmaking journey from 1997. Initially founded in 1921 in Florance, Italy, the name Gucci is famous worldwide. Today, Gucci is also a leading fashion watchmaker, in addition to pioneering the luxury clothing industry. Keeping up with their brand reputation, Gucci ensures their watches are as vibrant and unique as their clothes and shoes.
Gucci watches cater to a crowd that prefers the fashion tag over authentically crafted watches. In essence, these timepieces are more of a style statement. The more extensive fan base does not pay much heed to the watchmaking movements, precision time reading, watchmaking history, and other utilities.
It merely reflects the unique design to live up to high-end fashion standards. Gucci set out to reinvent fashion and appeal to the youth, both of which the brand has beautifully conquered. However, if you are looking at buying a timepiece based on traditional watchmaking methods by a company rich in watchmaking know-how, Gucci is definitely not the brand you are looking for.
Moreover, Gucci prices all its products at higher-end, making watch enthusiasts wonder if the quality matches the price. With no native technology, expert watchmaking know-how, and traditional methods, one can only wonder if it is worth burning a hole in the wallet. While for the same price, there are other better watches in the market, that values authenticity, precision, and technical watchmaking knowledge.
Gucci offers a limited warranty of two years on all its timepieces. The warranty comes into effect from the date of purchase and upon obtaining a valid certificate from the dealer on purchase. According to Gucci's policy, the warranty covers all defective components of the timepiece and manufacturing defects.
The warranty will, however, not cover:
Battery changes.

Damage caused by an accident, inappropriate use or negligence.

Damage arising from normal wear and tear.
In the event of a warranty claim, send your Gucci timepiece to your closest authorized store, approved agent or service center. The official website further instructions on watch care, set-up, day/date corrections, and maintenance.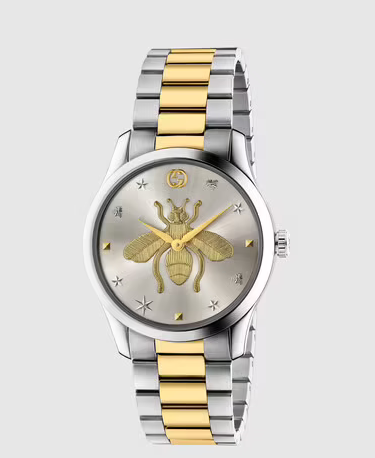 [[copyright:gucci.com]]
Where to buy Gucci watches?

gucci.com (no cashback)

jomashop.com (up to 1% cashback)
macys.com (3% cashback)
saksfifthavenue.com (4% cashback)
7. Frédérique Constant



Price Range: $795-$4995
Brand Review:

Frederique Constant is a relatively new company as far as Swiss watch manufacturers go. The company saw its beginning in 1988 when Aletta Francoise Stas-Bax and Peter Stas created the company.
While the company might not have 150 years of watchmaking history to claim, it's certainly been busy for the last few decades. In 1992, Frederique Constant launched its first collection of six Geneva-assembled watches consisting of Swiss movements.
Frederique Constant's focus has always been on creating affordable luxury, and many of their watches use modified ETA movements to achieve it. But, the company also designed its own high-end hand-wound movement, the FC-910 caliber, in 2004.
Even more impressive is the 2008 introduction of a tourbillon. In 2015, the brand introduced a hybrid smartwatch model that meshed traditional watchmaking with cutting-edge tech.
The year 2016 saw the introduction of an in-house perpetual calendar. And, most impressively, a perpetual calendar tourbillon in 2018.
It's also worth noting that when the company was just 14 years old, it acquired the much older Alpina brand name, bringing the two companies (along with Ateliers DeMonaco) under the Frederique Constant Group.
In 2016, Citizen Watch bought the group, and the brands now operate under the Citizen umbrella.
The company's headquarters are in Plan-les-Oates, Geneva, Switzerland, in a 3,200 square meter factory shared with Alpina.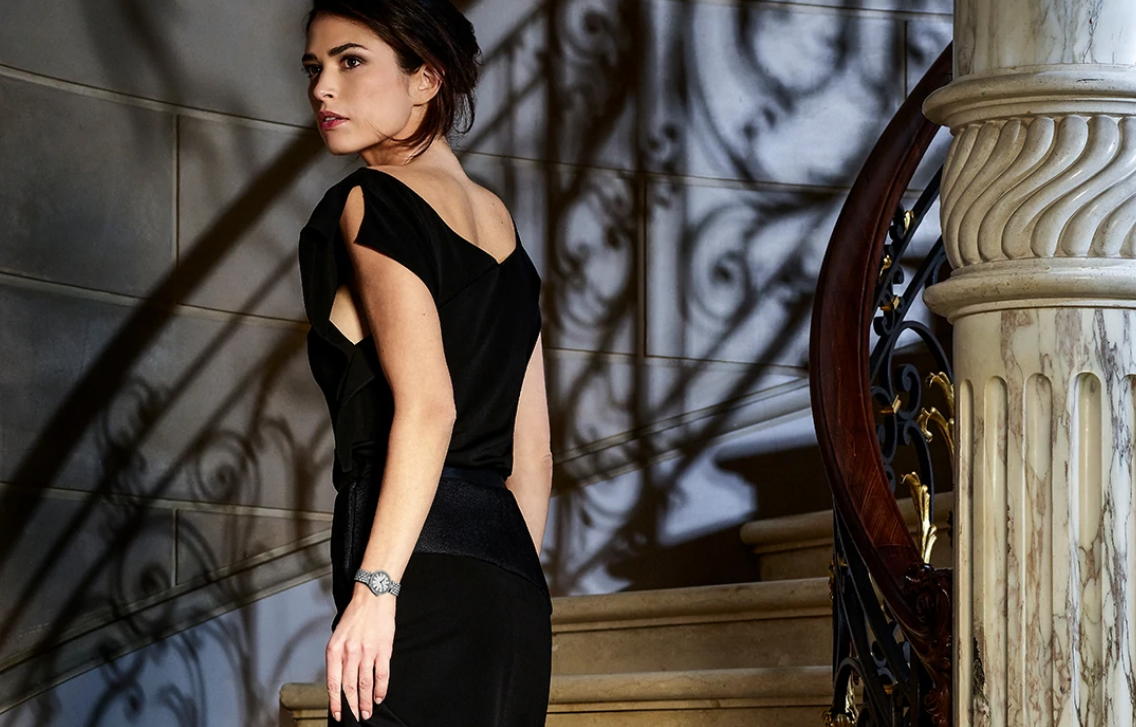 [[copyright:vincerocollective.com]]
Where to buy Frederique Constant watches?

frederiqueconstant.com (no cashback)

jomashop.com (up to 1% cashback)
bloomingdales.com (2% cashback)
8. Tissot



Price Range: $210-$2295
Brand Review:

Tissot is well-known for producing high-quality watches at appealing prices, thus being one of the best affordable Swiss watchmakers providing the reliability one would expect from the Swiss. The nearly 160 years of watchmaking history has taught the brand to cope with various situations and market trends. And together with the technological advancements that they've achieved in keeping up with evolving customer demands have brought forward Tissot's credibility.
The proof of the high reputation Tissot possesses manifests in the countless partnerships with world-famous sports events and organizations.
The brand became the first-ever Official Timekeeper of the NBA back in 2015, obtaining the most significant partnership in the company's long and illustrious history. Besides basketball, you'll find Tissot's logo in Moto GP, FIBA, Tour de France, and RBS 6 Nations Rugby events, as well as from the World Championships of fencing, cycling, and ice hockey.
By going through the watch materials, movements, technologies, and reputation evaluations, Tissot is one of the best lower-premium class watch brands in the world. Tissot is not dedicated to providing luxury watches, that's not what they're pursuing. But what they're good at is manufacturing highly durable and good-looking Swiss watches at fitting rates for every customer segment.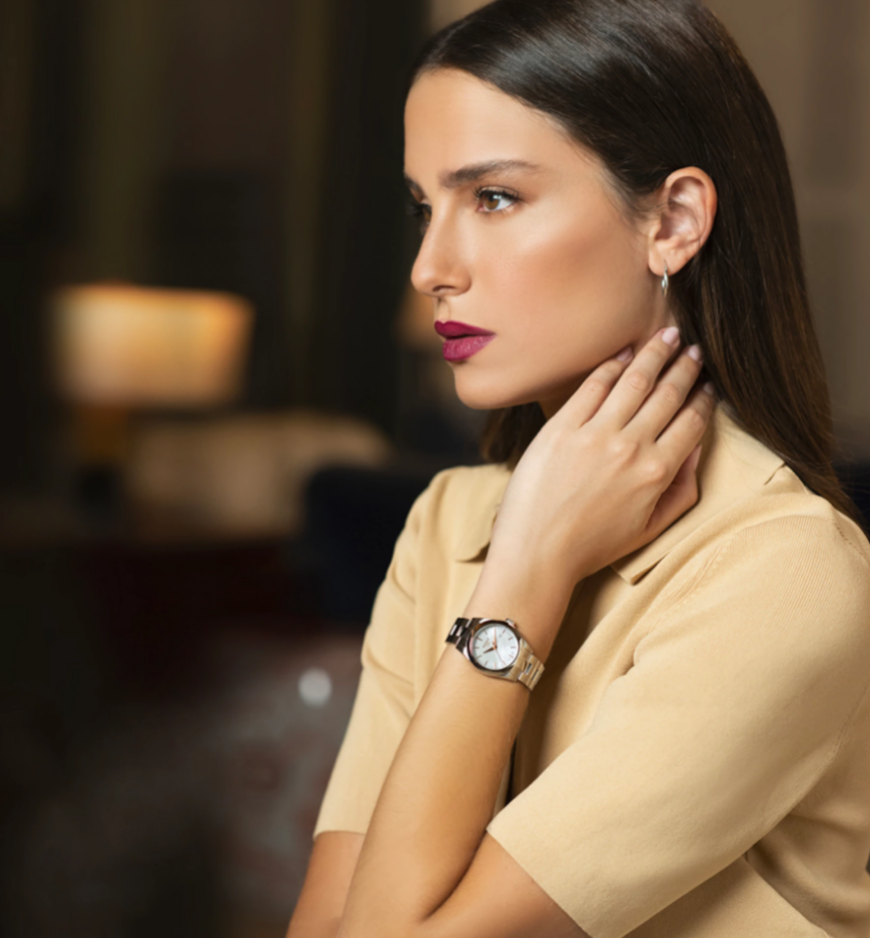 [[copyright:tissotwatches.com]]
Where to buy Tissot watches?

tissotwatches.com (no cashback)

jomashop.com (up to 1% cashback)
watchmaxx.com (3% cashback)
nordstromrack.com (2% cashback)
If what you are looking for is a sports watch then Apple, Fitbit, Garmin are good brands.