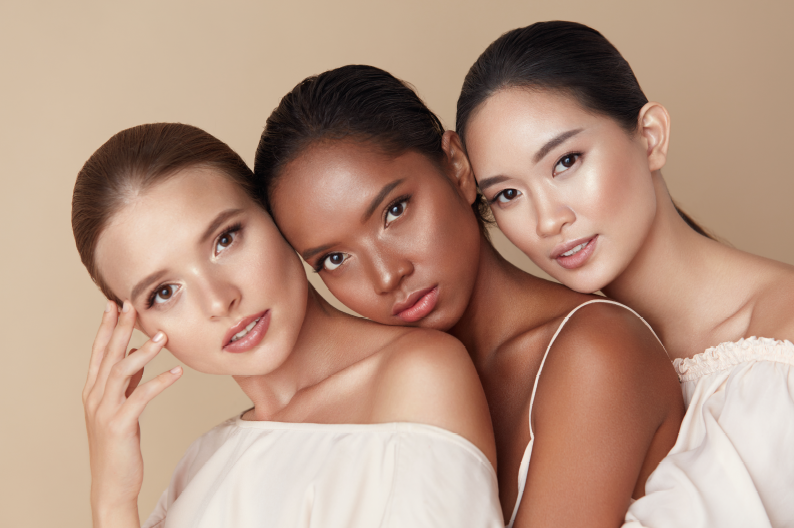 iS Clinical vs. Obagi vs. PCA Skin: Which of the Three Brand is Best Suited to You?
Also known as cosmeceutical skincare, medical-grade skincare is targeted to specific medical conditions and needs, such as acne or wrinkles. The concentration of active ingredients is generally greater than what you can find over the counter, and they have been tested to be effective on the skin, hence there are greater results with such skincare. But, since we've been exposed to so many amazing skincare brands and products, it's difficult to know which ones to invest in. Fortunately, there are a few hand-picked brands that do deliver honest results through apt approaches. Let us see in this iS Clinical vs. Obagi vs. PCA Skin comparison, which one of them is best suited for you?

[[copyrightcover:obagiuk.com]]
| iS Clinical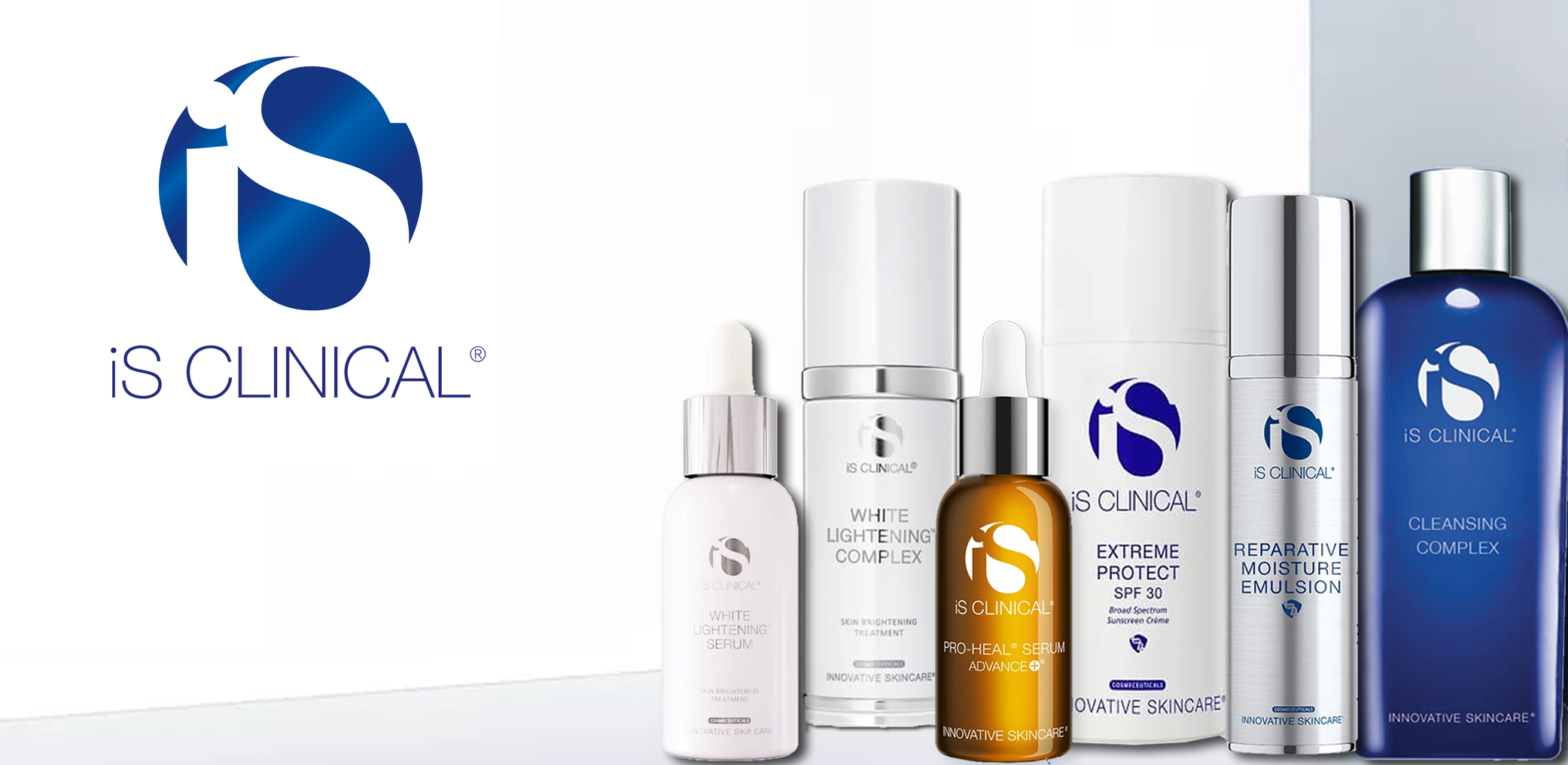 [[copyright:dermacaredirect.co.uk]]
iS Clinical is one of the leading and skin care brands of America that was founded in the year 2002. Together their knowledge and expertise has created a line of skincare products that target some of the most challenging skin problems such as acne, rosacea, aging skin, pigment changes and dry, moisture-starved skin. iS Clinical products are uniquely shielded by advanced DNA protection and gives you flawless skin with all round fortification from damaging elements.
iS Clinical has carefully assembled a team of world-renowned pharmacologists and physicians who are responsible for some of the greatest advances in skin care and anti-aging medicine. The brand has introduced high quality range of products that include serum, sun protectants, moisturizers, cleansers and treatments. These are some of the mainstream product launched by its brand since it was founded. These are new generation products that can fit into any regimen to make your skin healthier and better than ever.
The Shops:
Dermstore (up to 8% cashback from Extrabux)
SkinStore (up to 15% cashback from Extrabux)
Bluemercury (up to 3% cashback from Extrabux)
Money Saving Tip: If you like online shopping, don't forget to sign up at Extrabux!(What is Extrabux) , then you can enjoy up to 15% cashback on your purchase from Extrabux! Sign-Up Bonus: Free to join it & get $20 welcome bonus! Student Benefits:As long as you are a student at school, you can get a free whole year long VIP Card worth $199.
| Obagi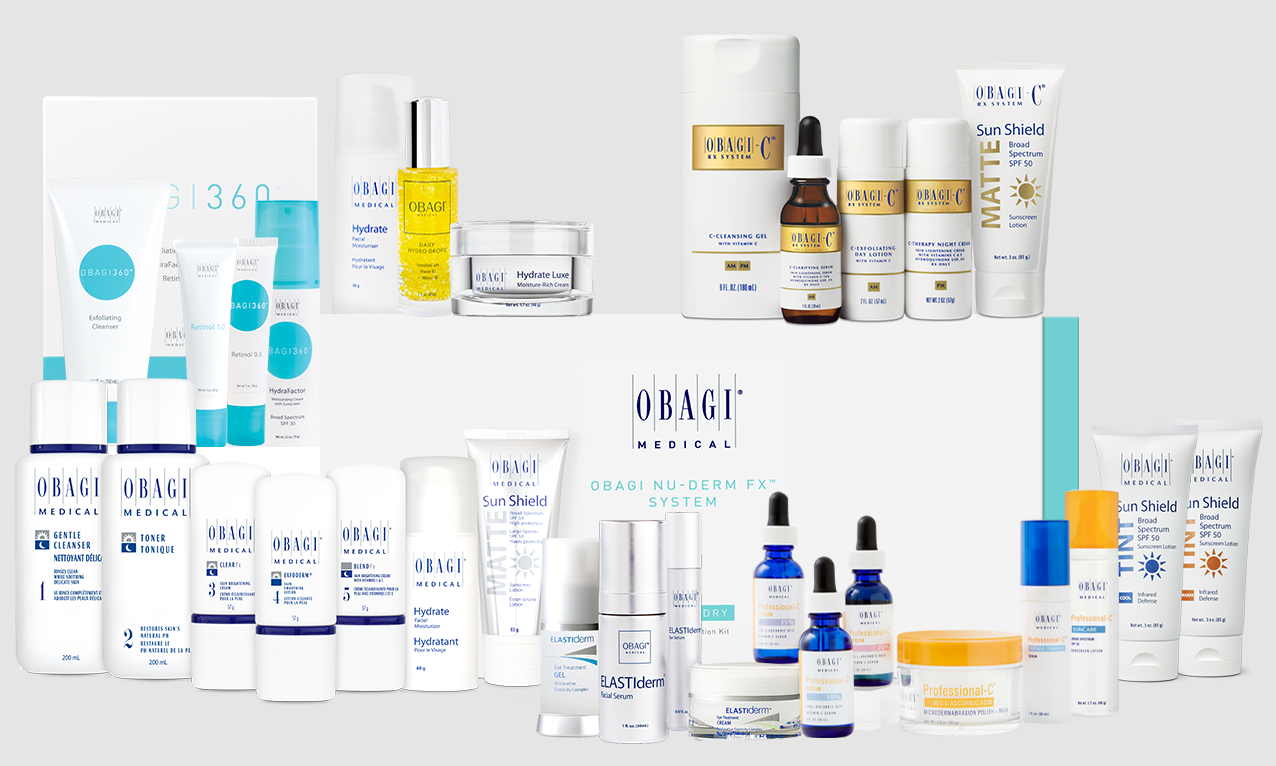 [[copyright:obagiuk.com]]
Founded in 1988, Obagi is a complete skincare company designed and tested for every skin type – there really is a solution for everyone. Designed to target a range of concerns including acne, discoloration, and dry and aging skin, Obagi products are inclusive and deliver a combination of powerful ingredients that support every skin tone and type.
The Obagi skin care system is divided into multiple categories in order to perfect specific skin conditions, helping to discover more radiant skin. Obagi is also the first professional skin care brand to design its clinical research protocols to cover all six Fitzpatrick spectrum skin tones. While some brands only test on a small range of skin tones, Obagi prioritizes inclusivity—which means you can trust that these products will work for your skin.
The Shops:
SkinStore (up to 15% cashback from Extrabux)

Walmart (up to 4% cashback from Extrabux)
Dermstore (up to 8% cashback from Extrabux)
| PCA Skin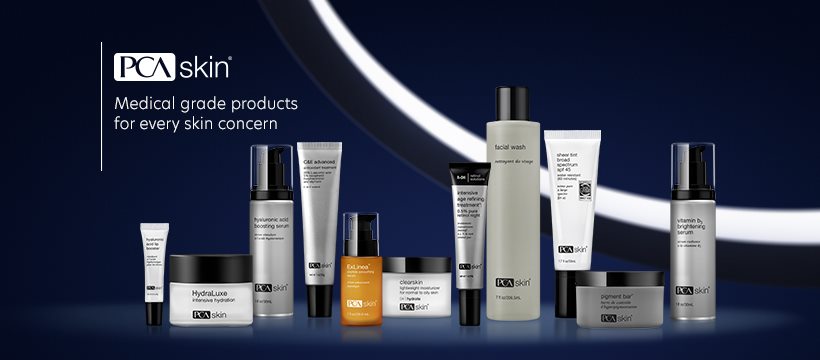 [[copyright:PCA Skin on Facebook]]
PCA SKIN was born in the treatment room over 30 years ago and has been a trusted professional skincare leader and innovator ever since. Developed by professionals for professionals, their expansive range of scientifically-proven skincare solutions provides transformative results for all skin types and concerns.
PCA SKIN is a leading innovator in the development of highly effective professional treatments and daily care products. Their vision is to improve people's lives by providing results-oriented skin care solutions for the health of your unique skin. PCA SKIN pairs leading professional treatments with advanced daily care to provide effective solutions to all skin concerns: aging, acne, discoloration, sensitive skin, and preventative care.
The Shops:
Dermstore (up to 8% cashback from Extrabux)
SkinStore (up to 15% cashback from Extrabux)
LOOKFANTASTIC US (up to 14% cashback from Extrabux)
| iS Clinical Cleansing Complex
($45, up to 8% cashback at Dermstore)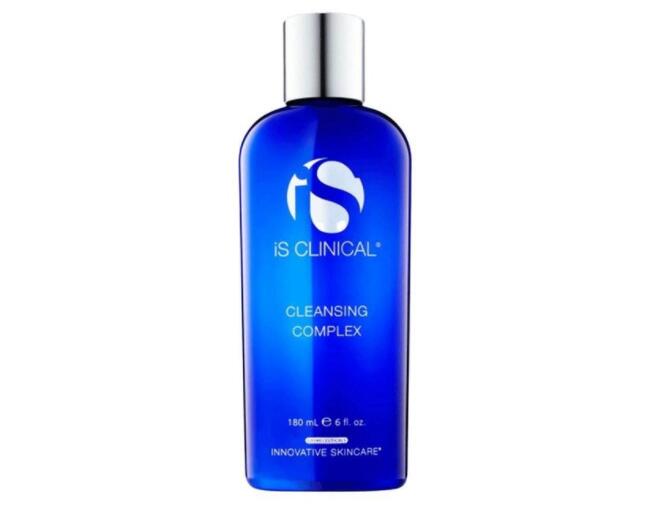 [[copyright:dermtodoor.com]]
Benefits & Key Ingredients: iS CLINICAL Cleansing Complex combines effective and gentle components to leave your skin purified and healthy. Glycolic and salicylic acids remove dead skin cells and debris to unclog pores and prevent breakouts. The hydrating gel formula cleans without stripping the skin of its natural oils. This formula also contains chamomile extract to soothe redness and irritation. Antioxidants such as vitamin E prevent free radicals from damaging cells and causing signs of aging. Whether your skin is oily, dry, combination or acne-prone, this skin exfoliator will help you maintain a beautiful complexion.
| iS Clinical Reparative Moisture Emulsion

($105, up to 8% cashback at SkinStore)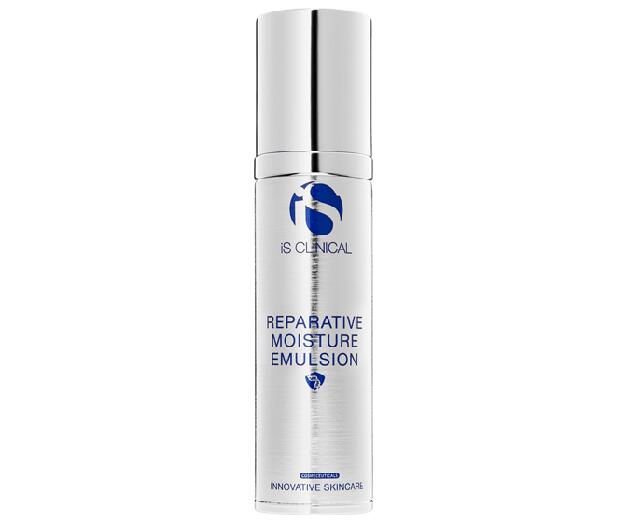 [[copyright:edermatology.com]]
Benefits & Key Ingredients: iS Clinical Reparative Moisture Emulsion smooths, rehydrates and plumps parched skin with pharmaceutical-grade botanicals, peptides, marine extracts and antioxidants. These potent ingredients help keep skin smooth while fighting signs of aging and fine lines that can result from overly dry skin. The fluid and lightweight texture absorbs into skin quickly to infuse your skin with moisture and acts as a makeup primer to create the perfect canvas.
| Obagi Professional-C Serum 20% Strength
($133, up to 15% cashback at SkinStore)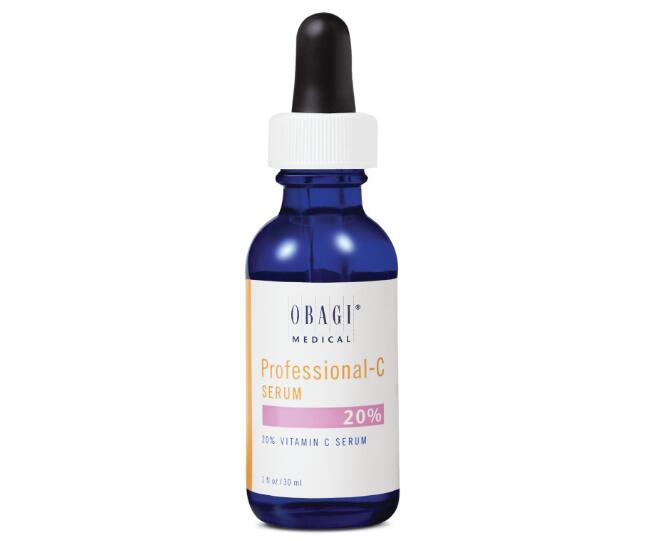 [[copyright:obagi.com]]
Benefits & Key Ingredients: Highest concentrated serum with 20% L-ascorbic acid (Vitamin C), best suited for normal to oily skin. Helps minimize the appearance of fine lines and wrinkles. Designed to penetrate deep into your skin, this vitamin C serum provides effective antioxidant protection from UV damage as it brightens away hyperpigmentation and encourages the growth of collagen and elastin fibers. Hyaluronic acid binds moisture to your skin to prevent dryness.
($115.50, up to 4% cashback at Walmart)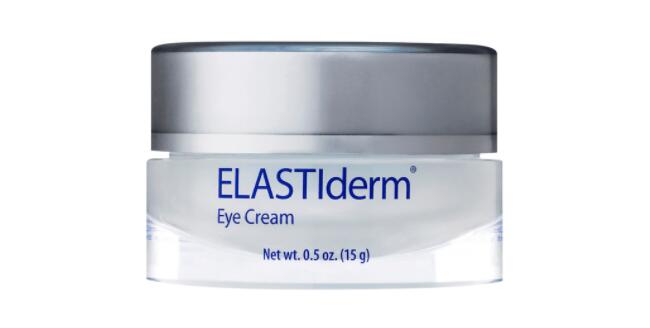 [[copyright:dermtodoor.com]]
Benefits & Key Ingredients: Obagi's ELASTIderm Eye Cream is a firming formula that strengthens skin by encouraging the production of collagen and elastin. The formula uses patented Bi-Mineral Contour Complex™, an advanced ingredient technology, to restore ageing eyes, tighten sagging skin and give your eyes their bounce back in as little as two weeks. It also contains malonic acid, a gentle exfoliator that helps to remove dulling dead skin cells. The active ingredients are delivered deep into the skin via advanced Penetrating Therapeutics technology so that you can enjoy results in as little as two weeks.
| PCA SKIN Intensive Brightening Treatment 0.5 Percent Pure Retinol Night
($115, up to 8% cashback at Dermstore)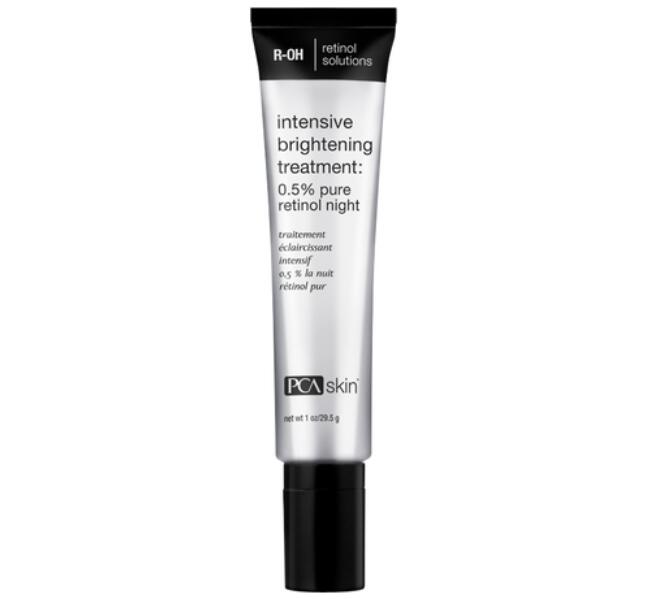 [[copyright:eskinstore.com]]
Benefits & Key Ingredients: Specifically formulated for discoloration, this advanced pure nighttime retinol treatment features a delivery system often used in pharmaceuticals, yet entirely new to skincare. The patented Omnisome delivery system stabilizes and carries a unique blend of ingredients deeper into the skin for superior results. Retinol, Niacinamide and Hexylresorcinol produce radiance from within, while promoting an even skin tone. Additional actives smooth the skin's surface, while Niacinamide minimizes redness and the yellowing of the complexion. This innovative formula reduces signs of discoloration, brightens and smoothes.
($166, up to 14% cashback at LOOKFANTASTIC US)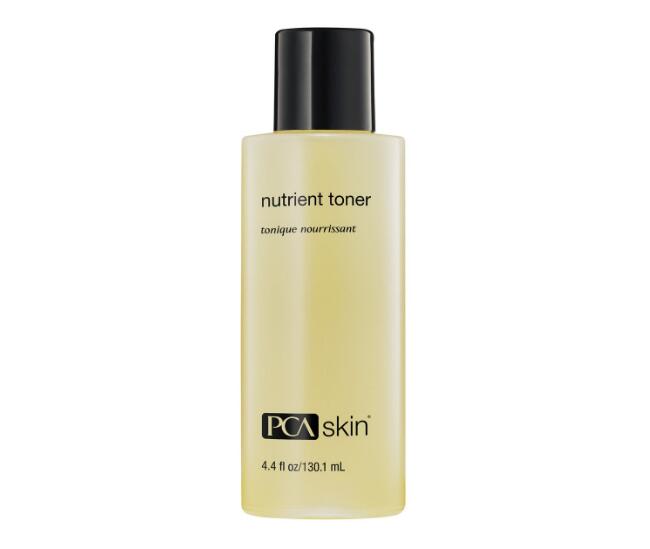 [[copyright:dermtodoor.com]]
Benefits & Key Ingredients: The PCA Skin Nutrient Toner is a pumpkin wine-based toner designed to refine the appearance of pores, gently exfoliate, and provide added nutritional benefits to the skin. Nutrient Toner is formulated with Lactic Acid, naturally found in milk and sugars to help moisturize the skin, Pumpkin Wine that offers nutritional benefits of pumpkin, Vitamin A and Vitamin C. The combination of Vitamins, amino acids, enzymes and other advanced ingredients gently exfoliate the skin to create a healthy glow. Nutrient Toner is ideal for those with normal, oily, combination, and dry skin.