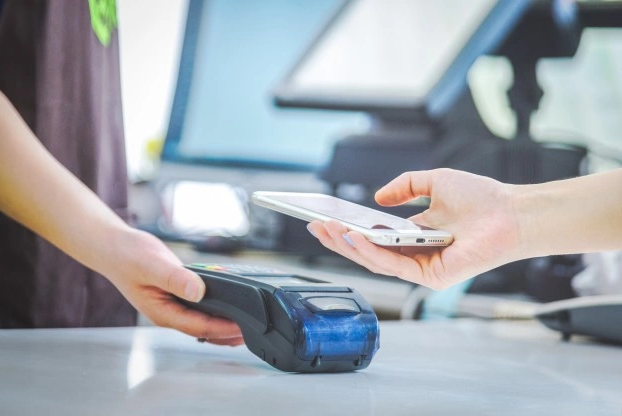 Apple Pay vs. Samsung Pay vs. Google Pay: Which is the Best in 2022?
Mobile wallets are in widespread use these days, as more people opt for contactless payment options rather than carrying around a load of plastic or wads of cash. So it's easy to pull out your phone when you're in the checkout line and tap to pay your bill. But which app should you use? Apple Pay, Google Pay, and Samsung Pay are popular options compatible with many merchant card readers, credit cards, and banks. While all these platforms serve virtually the same function, each is slightly different, with its strengths and weaknesses. Despite slow adoption, the best point-of-sale (POS) systems support these mobile payment platforms as more merchants allow for NFC-enabled payments. So how do Apple Pay, Samsung Pay, and Google Pay compare, and which one is best to use now? We'll take a look at the three top mobile wallets, how they work, availability, security, and so on.

[[copyrightcover:fanjianhua on freepik.com]]
Apple Pay vs. Samsung Pay vs. Google Pay
| | | | |
| --- | --- | --- | --- |
| | Apple Pay | Samsung Pay | Google Pay |
| Number of users | 43.9 million | 16.3 million | 25 million |
| Compatible devices | Apple iPhones since the SE, Apple Watch, MacBook Pro with TouchID, iPads since 5th generation, iPad Pro and iPad Mini | Samsung Galaxy phones since the Galaxy Note 5, Gear Watch and Gear Watch Active, Gear S2 and S3 | Android phones with NFC and HCE support running KitKat (4.4) or higher |
| Availability (see note below) | 41 countries worldwide | 24 countries worldwide | 29 countries worldwide |
| Authentication | FaceID or fingerprint | Fingerprint, PIN or iris | Fingerprint, PIN, pattern or password |
| Where can you use? | Works with NFC terminals, in-app purchases and web purchases in Safari | Works with NFC, magnetic stripe or EMV terminals, in-app purchases | Works with NFC terminals, in-app and web purchases |
| Cards | Credit, debit and loyalty cards | Credit, debit, loyalty and gift cards | Credit, debit, loyalty and gift cards |
| Which banks? | Wide variety of banks: full list here | Wide variety of banks: full list here; PayPal | Wide variety of banks: full list here; PayPal |
If you like online shopping, don't forget to sign up at Extrabux!(What is Extrabux), then you can enjoy up to 30% cashback on your order from Extrabux! Sign-Up Bonus: Free to join it & get $20 welcome bonus!
What is Apple Pay?
Apple Pay debuted in 2014 as a proprietary mobile payment system for iOS. It can be used to make in-store purchases, buy apps and make transactions on the web. You can also send and receive money from family and friends.
Apple Pay is ideal for Apple users with iPhones, iPads, and Apple Watches. In addition to an Apple device, all Apple Pay requires is the latest version of iOS, watchOS, or macOS; Apple's Wallet app; and an Apple ID signed in to iCloud. With the app, you can link credit, debit, prepaid and select loyalty cards (but not gift cards, which the other two apps do offer!).
Log in with your face ID or fingerprint and access a whole host of features, including Apple Cash which allows you to pay friends and family straight from your iMessages, the ability to track your spending, and the option to ask Siri to make payments for you.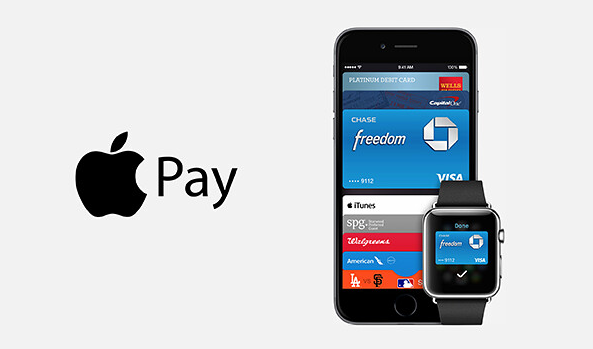 [[copyright:Scott Lewis on flickr.com (CC BY 2.0)]]
How to Use Apple Pay
Apple Pay can be used only on Apple devices. Here's how to get started:
Step 1: Open the wallet app on your Apple device.
Step 2: Tap the "+" sign at the top right of the app screen.
Step 3: Tap to input your payment method (credit or debit card). You can either enter the number manually in the wallet app or you can scan a picture of your card. Keep in mind that some banks may ask that you verify your card before you can start using it.
Nerdy tip: Apple cardholders can earn 2% cash back on all purchases made with Apple Pay. Paying with the physical card earns you only 1% back, which is lower than the industry standard of 1.5%.
When you're checking out at a store that accepts Apple Pay (you can tell by the logo on the merchant's point-of-sale system), log in to your iPhone using your passcode, Touch ID or Face ID. Then, just hold the phone close to the payment terminal to validate the purchase. No swiping required.
If you have an Apple Watch, you use it to pay by double-clicking the side button and then holding it near the payment reader.

You can also use Apple Pay online or within apps when you see an "Apple Pay" button.
How to Send Money with Apple Pay
Apple Pay isn't just for paying at the store; you can also use it to send and receive money by using the Apple Cash option. To set up Apple Cash, users can go to their Apple device settings and turn on Apple Cash in the wallet.
Money can be sent and requested through the messages app on your Apple device. There, you'll need to tap the "Apple Pay" button, enter your desired amount, and then tap the "send" button.

When you're using Apple Cash to receive money, it will be added to your Apple Cash card in the wallet app. You can either use that cash to pay anywhere you would use Apple Pay, or you can transfer your Apple Cash to a linked bank account.
Apple Cash has the following payment limits when sending or receiving money:
If you have an individual account: $10,000 within a seven-day period.
If you're a part of Apple Cash Family: $2,000 within a seven-day period. Apple Cash Family allows you to set up and share use of Apple Cash with members of your family.
Apple Pay Supported Devices
You can use Apple Pay on iPhone model 6 and up, iPad models and all Apple Watch models. It can also be used on Mac models with Touch ID or models introduced in 2012 or later with an Apple Pay-enabled iPhone or Apple Watch.
Apple Pay Availability
1. With 85% of U.S. retailers accepting Apple Pay, it's not hard to find a merchant where you can shop with Apple Pay. The bigger names include Ace Hardware, Best Buy, Champs, CVS, Firehouse Subs, Foot Locker, Gap, KFC, JetBlue, PetSmart, QuikTrip, Starbucks, Target, Trader Joe's, Walgreens, Wegmans and White Castle.
2. Apps and websites that accept Apple Pay include Chipotle, Etsy, Jet, Lyft, MLB.com, Seamless, Staples and Ticketmaster. You can even use Apple Pay to donate to various charities, such as American Red Cross, Feeding America, St. Jude Children's Research Hospital, and UNICEF, or for mass transit systems.
Apple Pay Security
When you make a purchase with Apple Pay, your receipts are kept in your Wallet app, but the transaction information isn't stored elsewhere. Every transaction you make on your iPhone, iPad or Mac requires authentication with Face ID, Touch ID or your passcode. Your Apple Watch is protected by its unique passcode. If your Apple device is lost or stolen, you can suspend or permanently remove the ability to pay from that device.
When you make an in-store purchase, card numbers and identity credentials aren't shared with merchants, and your actual card numbers aren't stored on the Apple device or Apple servers.
For online purchases, merchants only receive information that you authorize to share to fulfill your order, such as your name, email address, and billing and shipping addresses. Apps that use Apple Pay must have a privacy policy that you can view, which keeps you in control of your data.
Who It's Best For
Apple users, specifically iPhone and Apple Watch users, will benefit most from Apple Pay. If you're thinking about using a mobile payment app, and you want an app that is built to integrate with the technology you use, Apple Pay is worth a try.
Where It Wins Out
Versatility is where Apple Pay really shines. The app supports online purchases through the Safari browser. It can also be used on Macs equipped with Touch ID.
Apple Pay Pros & Cons
| | |
| --- | --- |
| Pros | Cons |
| 85% of U.S. merchants accept it (according to Apple). | Fewer than 2% of in-store purchases are made with Apple Pay. |
| 44% of U.S. consumers have an Apple Pay-enabled device. | |
| It has the fastest YOY growth in users: 24% from 2020 to 2021. | |
| Apple Pay users live in urban centers, are younger and earn more than users of other digital wallets. | |
| It accounts for nearly half of all in-store digital wallet purchases (45.5%). | |
What is Samsung Pay?
Samsung Pay users can add up to 10 credit and debit payment cards to the digital wallet to make contactless payments in-store. You can also add membership or loyalty cards and gift cards to your account.
Like Google Pay and Apple Pay, Samsung Pay is widely accepted. However, Samsung Pay is more limited in terms of what compatible devices can be used with the service. This electronic wallet is compatible with select Samsung Android mobile devices.
Note that to use the service on a non-Samsung phone smartwatch, you'll need to update to Android 6.0 or higher.
Samsung Pay has a similar security set up to Apple Pay in that it uses a token system for transactions and requires an iris scan, fingerprint ID or PIN to complete a purchase.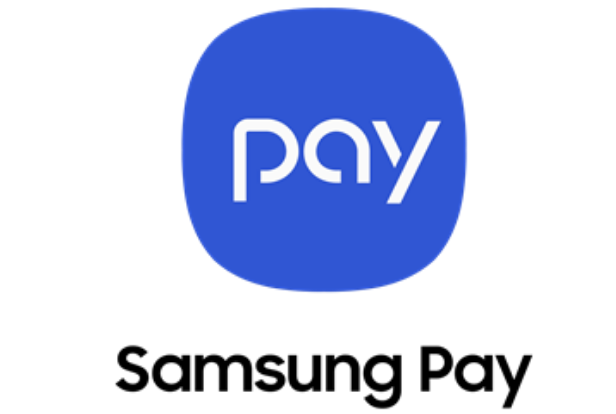 How to Use Samsung Pay
You can use Samsung pay in Samsung-owned apps, but you cannot use the mobile wallet to make direct purchases online or in other apps. Here's how to get set up with Samsung Pay on your compatible phone or watch:
Step 1: Open the Samsung Pay app.
Step 2: Register your fingerprint, iris scan (select models only) or set up a PIN.
Step 3: Add your credit or debit card information.
When you use this electronic wallet, you can add any qualifying Visa, Mastercard, American Express and Discover credit cards. More than 1,000 banks and credit unions support Samsung Pay, including Chase, Navy Federal Credit Union, TD Bank and U.S. Bank. You can add gift cards and loyalty cards, making it easier to manage and use them. If a card has a barcode on it, you can store it in Samsung's electronic wallet.
To use Samsung Pay for in-store purchases, swipe up on your phone from the home screen to select the card you want to use, then authenticate your identity with a fingerprint scan or password before putting your phone next to the card reader to complete the transaction.
How to Send Money with Samsung Pay
Another feature of the Samsung Pay app is the ability to send and receive money to and from contacts with an eligible and enabled Samsung Pay device. To use this feature, you'll need to add Samsung Pay Cash through the app — click the "pay" tab at the bottom of the app and then swipe left to the Samsung Pay Cash card.
You'll be prompted to enter a personal information form and agree to the terms before you can be approved to use Samsung Pay. Once completed and verified, you can add funds to your card and start using it immediately to send and receive money.

To send money, users can navigate to the "pay" tab in the app, and then tap "send." Funds can be sent manually by entering the recipient's phone number, or automatically to a contact on your phone.
Samsung Pay Cash has the following payment limits when sending or receiving money:
If you have a lite (basic) account: $500 total per month, up to 15 transactions.
If you have a full account: $3,500 total per month, up to 40 transactions. You can upgrade your account by following the upgrade instructions in your app.
Samsung Pay Supported Devices
As far as available devices go, Samsung Pay is much more limited than Google Pay and Apple Pay. Samsung Pay can currently be used with all Galaxy devices and wearables, including the Gear S2 Sport, Gear S2 Classic, Gear S3 Classic, Gear Sport and Galaxy Watch.
Samsung Pay Availability
Samsung Pay is accepted in stores, in apps and online, and it works with most card readers. It uses both NFC and magnetic secure transmission (MST) technology. MST technology emits a magnetic signal that acts like the magnetic stripe you find on most credit cards. This allows you to use this electronic wallet at more terminals than some similar applications allow, but it will not work at gas station pumps or ATMs where you physically stick your card into a reader.
Samsung Pay Security
Numerous security measures are in place for Samsung Pay. You must verify every purchase with your fingerprint, iris scan or PIN. Additionally, your credit card number is never used for transactions; instead, a random set of numbers is transmitted. There is no fee for using Samsung Pay.
If you fear storing all your credit card information on your phone, you may be comforted to know that Samsung says all account information is encrypted and stored in a data vault. Also, you can remotely lock or erase your account with Find My Mobile.
Samsung ties its electronic wallet to its rewards program. With every purchase, you earn points that can be redeemed like gift cards. Unsurprisingly, many of the items in the rewards catalog are other Samsung products. The company regularly runs promotions that change with the season.
Who It's Best For
Samsung users, specifically those with a Galaxy product or Samsung wearables, will benefit most from Samsung Pay. But it's also a good choice for those who want the convenience of being able to pay at nearly any store.
Where It Wins Out
Accepting both NFC and magnetic strip pay, Samsung is a clear winner in the availability category. It works at pretty much any payment terminal.
Samsung Pay Pros & Cons
| | |
| --- | --- |
| Pros | Cons |
| It offers a rewards program to users. | Its user growth is stagnant. |
| It can be used with non-NFC credit card readers. | You must have a Samsung device to use it. |
| You can use Samsung Money as a bank account and earn interest. | It has the smallest user base. |
Samsung Pay Download
Open the Galaxy Wearable app on the connected phone, and select your desired watch. From the Home tab, tap Samsung Pay in the middle of the screen; a plug-in for the watch will begin downloading.
What is Google Pay?
In January 2018, Google announced a rebrand of its consumer payment products and merged Android Pay and Google Wallet into a single unified service known as Google Pay or, informally, GPay. Google Pay also incorporates Google Chrome's autofill feature. Google Pay got another redesign in 2020 that aimed to streamline its interface and make the service easier to use.
Google Pay has mobile apps for iOS and Android (functionality is limited on iOS), allowing consumers to pay in-store and online, as well as earn rewards and send payments directly to friends' bank accounts. With Google Pay, you can store credit and debit cards along with event tickets, gift cards, coupons, loyalty cards and more.
The Google Pay mobile wallet service is accepted widely across restaurants, grocery stores, gas stations, online merchants, and the like, anywhere you see the Google Pay logo or another symbol that indicates contactless payments are accepted.

When you use Google Pay online, you can split expenses, earn rewards, manage your account and more.

How to Use Google Pay
To use Google Pay, follow these steps:
Step 1: Download the Google Pay app to your phone.
Step 2: Log in to your Google account.
Step 3: Enter your debit or credit card information. Users will be asked to provide their card number, expiration date, CVV and billing address, all of which will be verified by the issuing bank. You can add multiple cards to your account, but you'll have to choose a default card, which you can change at any time.
Step 4: Enable NFC (or near field communication) by opening your phone's settings, typing "NFC" in the search bar and tapping to enable. If you can't find NFC, your phone cannot use Google Pay.
When making a physical transaction, unlock your phone and tap it on the card reader. You can also make payments with a smartwatch by holding it near a card reader until you hear a sound or feel a vibration.

For online or in-app transactions, you can automatically use the default card linked to your Google Pay account to make a payment whenever you see the Google Pay button.
Nerdy Tips:
1. Users can also opt in to receive Google Pay rewards in addition to rewards you might earn from your credit card. You can enroll in the rewards program by going to the app's settings and enabling to "earn rewards on qualifying actions" under the "offers & rewards" tab.
2. Some Google Pay-capable phones do have fingerprint-scanning technology that can be used to unlock the phone, but you can also use a PIN, password, iris scan, face recognition or pattern, depending on the lock-screen security options on your device.
How to Send Money with Google Pay
Google Pay customers can also send and receive money with a bank account, debit card or Google Pay balance. Inside the app, you can search contacts by name, email, phone or QR code. Once found, you can tap the contact, enter the amount you want to pay them and then choose to enter a note describing what the payment is for.
Users will be able to send money to non-Google Pay customers by using a debit card or Google Pay balance, but recipients will have to follow instructions to claim their payments within seven days of receiving it or the transaction will expire.
Google Pay has the following payment limits when sending or receiving money:
If your identity is verified: $5,000 per rolling seven-day time frame.
If your identity isn't verified: $500.
You can verify your identity through the "insights" tab in the Google Pay app. You'll be asked to verify your name, address, date of birth and Social Security number.
A maximum of 30 withdrawals can be made per rolling seven-day period, for a minimum of $1.
Google Pay Supported Devices
Google Pay can be used with any device that's running Android Lollipop (5.0) or higher.
Google Pay Availability
1. You can use Google Pay in-store at places like Burger King, Chevron, Dunkin' Donuts, Lululemon, Panera, REI, Shell Gas, Target, Sweetgreen, Albertsons, American Eagle Outfitters, Acme, Aeropostale, Arco, Best Buy, BevMo, Chick-fil-A, KFC, McDonald's, Sephora, Sprouts, Staples, Subway, Stater Bros., Trader Joe's, Ulta, Walgreens and Whole Foods. More merchants are being added all the time.
2. You can also use Google Pay with apps and websites like Airbnb, Caviar, DoorDash, Etsy, Groupon, Instacart, Postmates and Starbucks.
3. Transit partners include the Las Vegas Monorail, MTA Omny, Metro, Hop Fastpass and Clipper.
Google Pay Security
Like Apple Pay and Samsung Pay, Google Pay uses a token system for security. When you pay in the store, Google Pay doesn't share your actual card info. It instead uses a unique encrypted number. If you lose your phone, you can remotely find, lock or erase your information.
Who It's Best For
Users of any Android device will find Google Pay the most useful. Android users who want the ability to pay with their device and send money to friends and family may want to consider Google Pay.
Where It Wins Out
Google Pay truly stands out in the peer-to-peer payment category. It allows you to send money to any number or email address on iOS or Android. Apple Pay Cash only works with Apple iOS devices. And Samsung doesn't offer the ability to pay friends.
Google Pay Pros & Cons
| | |
| --- | --- |
| Pros | Cons |
| It has a fast projected growth of 40% (2020 to 2025). | It's much less used than Apple Pay (10.3% of digital wallet in-store purchases). |
| You can add loyalty cards. | It recently relaunched, requiring users to download a new app and reinstall. |
| | There are added fees for P2P. |
| It's a good option for Android phone users. | Its user base is growing more slowly than Apple's. |
Google Pay Download
Android users can go to Google Play Store to download Google Pay. However, all iOS users head to their Apple App Store to download the payment app.
Google Pay Account
You can find your Google Pay data online at pay.google.com, on the Google Pay app, and at myactivity.google.com. Transaction information: To see transactions made with your Virtual Account Number in stores or online, go to the Google Pay app.
Apple Pay vs. Samsung Pay vs. Google Pay: Which is the Best in 2022?
Ultimately, choosing one of these payment systems is tied to your ecosystem and availability in your location. For Apple users, your only choice in the real world is Apple Pay, while Android users must use Google Pay. Samsung owners can choose between Samsung Pay or Google Pay -- you can have both on your phone, but you will need to set one as the default and change that setting if you want to use the other.
For sheer compatibility across the widest range of terminals, Samsung Pay wins because of MST technology. But paying in supported apps and websites is most seamless with Apple Pay, and Google Pay offers the most flexible way to pay friends, regardless of what phone they use.
Overall, if it's compatible with your current phone, we'd recommend Google Pay for the flexibility that it offers and the ease of use that the app provides.