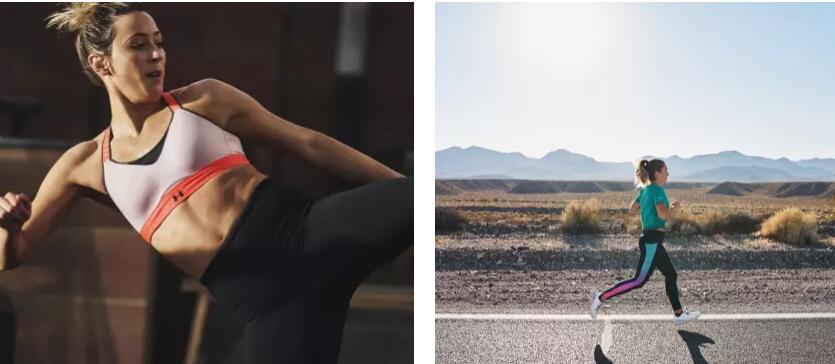 Under Armour (UA) Outlet vs. Retail Store: Differences, Quality & Price 2022
Under Armour apparel works for pull sweat and moisture from your body as you work, and pass it through the material where it quickly and easily evaporates. You and your clothes stay dry even when you sweat. Under Armour is also a popular footwear brand.Their products are welcomed by the male and female athlete of all age groups, mid to upper social class associated with sporting teams or events. Under Armour has also targeted consumers with a healthy fit lifestyle and athletes in various sports that have a strong desire for high quality comfortable fitting apparel and accessories. If you like Under Armour, you are going to probably love shopping in their outlet store. Is Under Armour outlet cheaper? Is under armour outlet the same quality? What is the difference between factory house and brand house? In this Under Armour (UA) outlet vs. retail store guide, I'll tell you answers.

[[copyrightcover:underarmour ins]]
The Features of Under Armour Brand
Founded in 1996 by former University of Maryland football player Kevin Plank, Under Armour is the originator of performance apparel - gear engineered to keep athletes cool, dry and light throughout the course of a game, practice or workout.
Under Armour's products are of very technical fitness gear, which is marketed as being for the athlete that wants to perform better."Under Armour's brand is focused a lot on sports and doesn't lend itself to every day buying,"said Neil Saunders, managing director of GlobalData Retail.
The technology behind Under Armour's diverse product assortment for men, women and youth is complex, but the program for reaping the benefits is simple: wear HeatGear® when it's hot, ColdGear® when it's cold, and AllSeasonGear® between the extremes.
In order to better position itself as a premium brand, Under Armour is relying on its deals with high-profile athletes and celebrities, like Steph Curry and Dwayne Johnson, as well as highlighting the technical innovation in some of its newer marquee products.
[[copyright:underarmour ins]]
What is the difference between Under Armour Outlet store and Retail store?
1. Under Armour Retail store
1) What is Under Armour Retail Store?
Consumer can shop for Under Armour goods and services in a wide variety of stores. The important types of retail stores are: brand house stores; Department store; Super market; Convenience store; Discount store; Off-price retailer; Superstore; Hypermarket; and Catalogue showroom.
2) How many retail stores is Under Armour in?
Under Armour is available through online website, www.underarmour.com, and at more than 15,000 retail locations throughout the globe.
Their U.S. distribution includes national and regional retail chains such as Dick's Sporting Goods, The Sports Authority, Hibbett Sporting Goods, Modell's Sporting Goods, and Academy and outdoor retailers such as Bass Pro Shops and Cabela's.
[[copyright:underarmour.com]]
Saving Tip: If you like online shopping, don't forget to sign up at Extrabux!(What is Extrabux) , then you can enjoy up to 30+% cashback on your purchase from Extrabux! Sign-Up Bonus: Free to join it & get $20 welcome bonus! Student Benefits:As long as you are a student at school, you can get a free whole year long VIP Card worth $199.

Extrabux.com cooperates with many merchants, such as: Walmart (Up to 4% cashback), Sephora(4% -5% cash back),Moosejaw (5% -6% cash back), LOOKFANTASTIC (Up to 10% cash back), Microsoft (Up to 7% cash back) and so on.You can save on buying daily necessities, fashion, beauty, electronic products, broadband installation, mobile communication, air tickets, hotels and other aspects of life!
2. Under Armour Outlet store
1) Under Armour Brand house
A brand house is an Under Armour store that showcases all the new products and technologies. Sometimes they have items that are exclusive to brand houses.
2) Under Armour Factory house
Factory houses are essentially outlet stores. They might have a few new products but, these stores generally sell older products or whatever inventory is left in the distribution house. Factory houses generally have a lot of sales going on at most of their locations. The factory houses outweigh the number of brand houses for Under Armour.
3) Under Armour Factory House Locations
The following are some addresses of Under Armour outlet stores in the United States. If you want to find a store near you, you can click here to check.
Address: 7400 Las Vegas Blvd S Space 0318, Las Vegas, NV 89123

Phone: (702) 260-6855
Address: 13000 Folsom Blvd Space 1555, Folsom, CA 95630
Phone: (916) 365-9408
Address: 1001 N Arney Rd Suite 610, Woodburn, OR 97071
Phone: (503) 981-2138
Address: 100 Citadel Dr Space 648, Commerce, CA 90040

Phone: (323) 728-1520

Address: 20 City Blvd W Suite 1500, Orange, CA 92868
Phone: (714) 941-1556
[[copyright:underarmour ins]]
3. What is the difference between Under Armour factory house and brand house?
1) The store numbers
Under Armour currently operates more than 350 stores including both brand and factory houses. The number of stores under each category has been increasing every year since the last four years, signalling a strong growth and a wider reach for the brand. Under Armour is now a popular name in sportswear and casuals as well.
2) Is Under Armour outlet cheaper?
You can typically find deals up to around 37% in savings at these Under Armour brand houses/outlet stores.
3) Difference between Under Armour factory outlet and outlet store?
At factory outlets, the products sold are from one brand only. Manufacturers who sell only their own products at a reduced price run factory outlets. On the other hand, retailers run outlet stores, and various brands are sold there.
4) Is Under Armour factory house/outlet quality difference?
Another difference between Under Armour outlet and retail store or brand house is related to the quality of the products sold. Many major retailers use outlet stores to sell overstock items and out-of-season items at a cheaper price. The products are of good quality, but retailers lack the room to stock these items.
5) Does Under Armour outlet has online store?
Under Armour does have a legitimate online outlet, but it is a part of official website - underarmour.com. Now you can enjoy the limited time offer: 25% Off Summer Workout Gear. Ends 6/19. No Code Needed.
[[copyright:underarmour.com]]
How can I save money on Under Armour?
1) Save at the Under Armour Factory House
The outlet offers a wide range of Under Armour apparel. When you shop at the Under Armour Factory you can buy their products without additional markup costs.
Most major cities have these outlet stores and they often sell products at a fraction of what the typical chain store is priced at.
2) Save at the Box Stores
If you can't get to an outlet store, Under Armour Box Stores are the next best option. Stores like Dick's Sporting Goods and Kohls have great Under Armour lines. The best times to shop at these stores are Black Friday and Cyber Monday, as the stores themselves offer discounts on items.
3) Save with Military, Teachers, and First Responders discount
If you are an Active Duty Service Members, Veterans, First Responders, Police, Fire, Healthcare Workers, and Teachers across the United States, you can get a discount.
Use ID.me for verification on all purchases. All military family members are able to receive the discount. The discounts include 20% off all purchases both in-store and online.
If you are shopping at an Under Armour Factory House you can receive up to 10% off. But the discount cannot be combined with other promo codes and site promotions. It also can't be used to purchase gift cards.
4) Take advantage of the Under Armour student discount
All college students are eligible to receive a 10% discount across the entire Under Armour website. All you have to do is register, prove you are a current college student, then purchase your items. The discount will automatically be applied when you check out.

[[copyright:underarmour ins]]
Where to buy Under Armour the cheapest?
Under Armour items are available in Under Armour retail stores, outlet stores and online. Sign up at Extrabux.com, you can get up to 10% cash back on your purchase at these sites!
underarmour AU (7-8% cashback)
underarmour US (4-5% cashback)
jdsports.com (8-10% cashback)
Read More:
Nike Factory vs. Nike Outlet vs. Nike Retail Store: Differences, Quality & Price 2022
Lululemon Outlet vs. Retail Store: Differences, Quality & Price 2022
(Polo) Ralph Lauren Factory Outlet vs. Retail: Differences, Quality & Price 2022
Saint Laurent (YSL) Outlet vs. Retail: Differences, Quality & Price 2022
Where To Buy Dior Bag The Cheapest in 2022? (Cheapest Country, Price, VAT Rate & Tax Refund)
Arc'teryx vs. The North Face vs. Eddie Bauer: Which Brand is the Best? (History, Quality, Design & Price)
Michael Kors vs. Fossil vs. Emporio Armani Watches: Which is Best for Style?
Goyard St Louis vs. Louis Vuitton Neverfull vs. Longchamp Tote: Which Will Stand the Test of Time?
Bally vs. Salvatore Ferragamo vs. Tod's Shoes: Which Brand is the Best? (History, Quality, Design & Price)
Coach vs Tory Burch vs MCM Bag: Which Brand Is The Best? (History, Quality, Price & Design)
Louis Vuitton Neverfull vs. Graceful vs. Artsy Review: Which of the Three Should Be Your First LV Bag?
CHANEL vs. Louis Vuitton vs. Gucci Bags: Which Brand Is The Best? (History, Design, Quality & Price)
Gucci GG Marmont Mini vs. YSL Lou Mini vs. CHANEL Classic Camera: Which is the Best Designer Camera Bag to Buy
Gucci vs. Louis Vuitton vs. YSL Wallet: Which is the Best to Invest in 2022?
Tarte Amazonian Clay vs. Face Tape vs. Shape Tape Foundation: Which is Best for You? (Review + 7% Cashback)
Nars Sheer Glow vs. Mac Studio Fix Fluid vs. Bobbi Brown Skin Long Wear Foundation: Which is Best for You?
Best Hair Oil Reviews: Kérastase Elixir Ultime vs. Moroccanoil vs. Gisou vs. Olaplex No.7 Bonding Oil?
Rimowa vs. Monos vs. Briggs & Riley vs. Zero Halliburton: Which Brand is the Best Carry-On Luggag