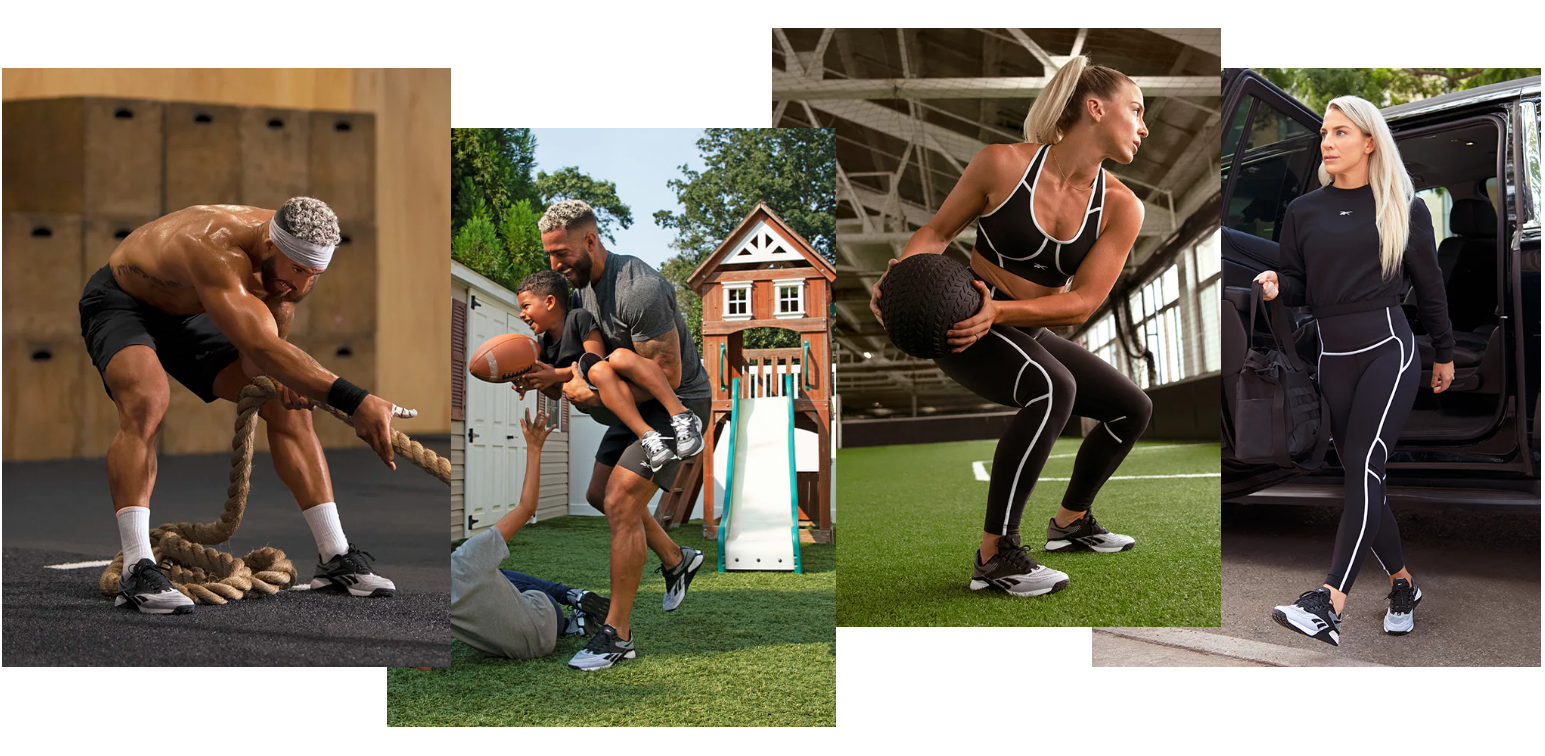 Reebok Nano 9 vs. X vs. X1 vs. X2: Differences and Reviews 2022
A pair of high-quality sneakers can make or break your training session.There's more that goes into choosing the right footwear than people think.The Reebok Nanos gained popularity as being a go-to cross-training shoe for CrossFit. The Nano 9 and X are getting plenty of attention from lifters and athletes everywhere.Over the last two years though, the Reebok Nano X1 and Reebok Nano X2 have both shifted gears to being strong general training shoes.If you're a runner looking for a training shoe to use outside of your running workouts, then these for shoes are fantastic.But Reebok Nano 9 vs. X vs. X1 vs. X2:which is best for you?What's the difference between Reebok Nano 9 and Nano X?Which is better Nano X or X1?What is the difference between Nano X1 and Nano X2?"Is Reebok Nano X1 good for CrossFit?If you're on the market for a good general training shoe and like Reebok shoes, then you've likely wondered who would win the showdown.In this Reebok Nano 9 vs. X vs. X1 vs. X2 showdown article,I'm going to discuss all of the key construction and performance similarities and differences that exist among these shoes.And you can decide which model will suit you best.
[[copyrightcover:reebok.com]]
Reebok Nano 9 Review
Google Users Rating: 4.6/5
Price: $66.02 - $207.98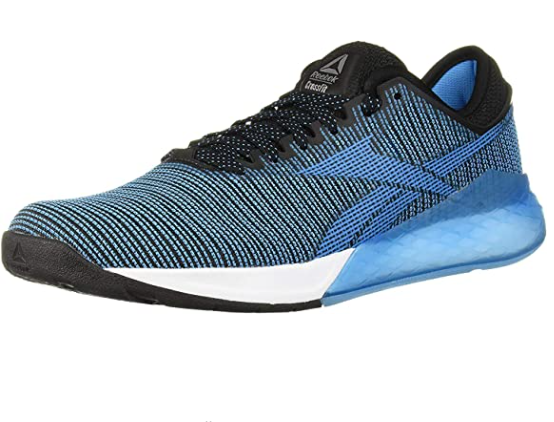 [[copyright:amazon.com]]
In 2011, Reebok became the official provider of Crossfit apparel and footwear, and bought out the first of their Nano range.What makes the Nano's more expensive and more suitable for high impact workouts than a traditional training shoe, is the technology involved to make them so durable and stable yet comfortable.While the Reebok Nano 8 was an incredible shoe, the Reebok Nano 9 is a giant leap into the future of cross-training shoes.
The Nano 9 CrossFit shoe has the stability you want for lifting, and the flexibility you crave for your running workouts. It takes the Reebok Nano Flexweave material to the next level. It feels lighter, more durable, and more flexible. All at the same time.Because of the reinforced structure, the light build, and flexibility for running, the Reebok Nano 9s are the best shoes to wear for CrossFit.Price-wise, its at the higher end of training shoes, but in line with its only real competitor the Nike Metcon 5.Even if you're an avid Nike Metcon fan and are exploring the world of Metcon alternatives. This may be the shoe for you.
Pros

Cons

Wide feet friendly.

Best stability of any Nano.

Breathable.

Easy to wear around for extended periods of time.

Ground contact.

An astounding traction and grip level assisted the shoes in truly sticking to the surfaces when jumping, running and sprinting across slick, wet, or slippery surfaces.

Thick padding located throughout the sole ensured that we experienced minimal soreness after a workout throughout the legs and feet.

A lower cut design compared to alternative CrossFit shoes in the same category provides extensive and free-flowing comfort throughout the course of our test workout.

They're heavy.

Runs large.

Overly stiff sole.

They're not the best running shoes depending on your running style.
Where to buy:
Reebok Nano X Review
Google Users Rating: 4.6/5
Price:$76.08 - $248.98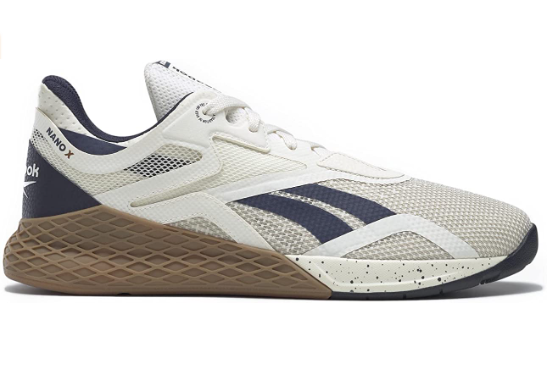 [[copyright:amazon.com]]
To celebrate the 10th anniversary of the Nano, Reebok has reimagined this iconic shoe beloved by the training community. Also, since it's the 10th version of the Nano flagships, it also marks the end of the 10 year contract of the Nano being the "official" CrossFit shoe.This men's version has a soft woven textile upper with targeted areas of support and stretch. Lightweight cushioning keeps you fast on your feet.As befits a Nano, the Nano X is a versatile cross-trainer which is pretty good at everything and really good at lifting. It's a one-stop-shop for workouts if you're not running. It's one of the best trainers out there and you can even rock it as an every day sneaker.
Pros

Cons

Very durable, tough shoe fit for purpose.

Breathable upper.

Versatile gym and CrossFit shoe.

Superb stability for lifting.

Secure fit and heel support.

Good padding and wide toe box gave immediate comfort.

Edgy style.

Doubles as an everyday sneaker.

Best for weightlifting.

Lack of tread for grip when running.

Maybe too wide for some.

Not budget friendly.

Not for 2+ mile runs.

On the heavier side.

Feels a bit squishy and clunky at first, compared to previous Nanos.




Where to buy:
Money Saving Tip:
If you like online shopping, don't forget to sign up at Extrabux!(What is Extrabux) , then you can enjoy up to 30+% cashback on your purchase from Extrabux! Sign-Up Bonus: Free to join it & get $20 welcome bonus! Student Benefits:As long as you are a student at school, you can get a free whole year long VIP Card worth $199.
You can save on buying daily necessities, outdorr gear,fashion, beauty, electronic products, broadband installation, mobile communication, air tickets, hotels and other aspects of life!
Extrabux.com cooperates with many merchants, such as: Walmart (Up to 4% cashback), Sephora(4% -5% cash back),Dior (Up to 6% cash back), Moosejaw (5% -6% cash back), LOOKFANTASTIC (Up to 10% cash back), Microsoft (Up to 7% cash back) and so on.
Reebok Nano X1 Review
Google Users Rating: 4.4/5
Price: $84.97 - $135
Reebok is now on the 11th iteration of the Nano, a shoe that has become nothing short of symbolic in the CrossFit world. Perfected by elite athletes, Reebok Nano X1 Shoes are made for anyone who loves to train hard.It is not a running shoe but a functional fitness shoe designed to make your gym workout more productive and enjoyable.This model features Reebok's Floatride Energy Foam midsole which accommodates moderately loaded lifting, versatile training, and shorter runs fairly well.It is not designed for long distance running but performs well when used for short interval sprints or lateral cuts. It is best suited for the individual looking to perform exercises such as box jumps, lateral shuffle, drop jumps, and general strength training. If you're a lifter that wants versatility and decent stability with your training shoe, then I think the Reebok Nano X1 is worth it for you.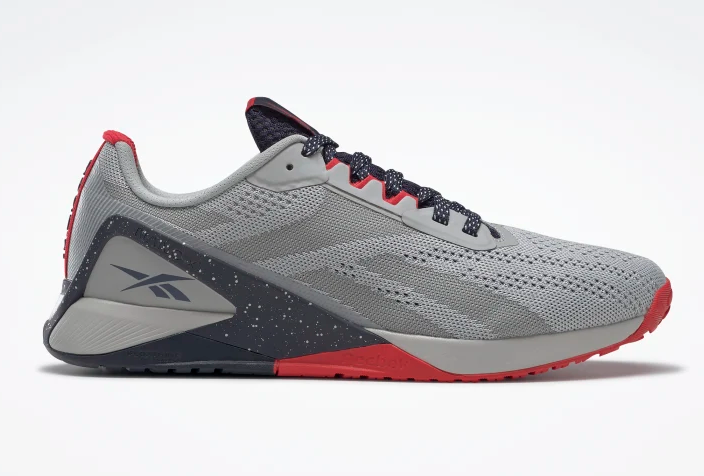 [[copyright:reebok.com]]
Pros

Cons

Durable textile upper survives running, burpees, rope climbs, and more.

Perfect balance of cushion and stability.

Comes in more than 20 colorways.

More versatile, less crossfit-specific.

Plenty of toe space.

Cushioned for short runs.

Great traction on gym floors.

Stylish enough for casual wear.

Lightweight heel clip provides added stability and slip for handstand push-ups.

Much lighter than other training shoes.

Durable and breathable.


Heel tab is higher than average and may cause blisters.

Shape of sole gives instability underfoot.

Feels a bit squishy and clunky at first, compared to previous Nanos.

Tongue slides a bit.
Where to buy:
Reebok Nano X2 Review
Google Users Rating: 4.5/5
Price: $89.97 - $135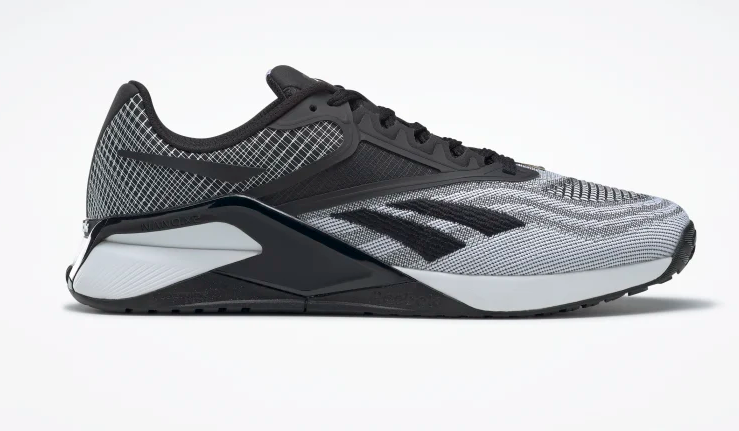 [[copyright:reebok.com]]
Whether you're hitting the gym or hitting the street, the Reebok Nano X2 is the shoe that gets you there. Nano X2 gives you the ultimate versatility, stability, comfort and support for everywhere you move. Elite athletes like Annie Thorisdottir, Julie Ertz and Christian Harris are wearing Nano X2 training shoes.These training shoes' soft and durable Flexweave knit upper offers breathability without sacrificing the toughness your training requires. And it's sleekly designed with style that goes beyond the gym. Signature to the Reebok Nano, a durable rubber outsole strategically patterned with lugs offers reliable traction for workouts inside and outside. Plus, these training sneakers have Ropepro technology on the medial sides for extra grip during rope climbs.
Building on past Reebok Nano iterations, these Nano X2 training sneakers feature premium lightweight and responsive Floatride Energy Foam for enhanced cushioning and shock absorption. This means runs, jumps and all-day wear feel that much better. A reshaped heel clip offers additional stability through the forefoot for lateral movements. Even the collar around the ankle has been obsessively updated with a seamless interior lining, softer material, lower heel height and dipped heel notch in the middle to reduce rubbing for an improved feel.
Pros

Cons

Stability in sole unit great for lifting with good grip and traction.

Lightweight, breathable upper.

Reinforced toe box, heel clip, and eyelets .

More shock-absorbing than other CrossFit shoes.

Wide fit suitable for almost everyone.

Stylish colourways.

Comfortable for everyday activities.

Provides cushion and energy feedback.

Toe box is rather wide.

Not as stable as shoes with less cushioning.

Durability in upper- looks very worn after a few wears.

Outsole lugs could be deeper.

Non-snug forefoot fit.

Durability in sole- ripped after rope climbs.



Where to buy:
Reebok Nano 9 vs. X vs. X1 vs. X2: Comparision Side by Side
1.Construction and Material
The Reebok Nano 9 features Reebok's signature Flexweave® construction which provides a lighter breathable upper throughout the entirety of the shoe.
The construction of the Reebok Nano X is the star player of this model. The appearance of the X is daring; it has a lot of concepts going on with it and is a far cry from the plain design of the 8 and 9. The Reebok Nano X has more material throughout its upper and has additional mid-foot materials to provide a bit more structure to the model.In the Reebok Nano X, the mid-foot feels a bit more secure and the toe box feels slightly wider.On top of having an upgraded Flexweave upper, the Nano X also has a higher boot, a re-worked lacing system, and a slightly thicker tongue. This gives this model a slightly heavier feeling, but overall, the durability is solid, so it's kind of a tradeoff in this respect.
Where the X differs the most in the upper is around the rear quarter, where they removed the Flexweave in place for a stiffer polyurethane backed nylon with some mesh thrown in here and there. Presumably for ventilation because it doesn't stretch much.
The Reebok Nano X1 features a Flexweave Knit material which is super lightweight and maneuverable compared to the Reebok Nano X's slightly more rigid Flexweave upper while still being tough enough for the gym. In addition to the overall upper material, Reebok reworked the lacing system for each of these shoes.
The Reebok Nano X1 features a Floatride Energy Foam midsole which is much more reactive than the EVA foam midsole in the Reebok Nano X. The outsole on the Nano X1 was also reworked and Reebok scrapped the split outsole and meta-split construction.The outsole is all rubber and pretty grippy, which provides great tread and traction for whatever you're doing, whether that's squatting or climbing a rope.

The Reebok Nano X1 also has a boot that lips in toward the top of the ankle which makes the break-in process fairly annoying.The X1 have a 7mm heel-to-toe drop, which is a slight increase from the Reebok Nano X.

Reebok's Flexweave knit material covers most of the X2's upper, which is somewhat ventilated. The forefoot and midfoot upper is a Flexweave Knit and there are textile woven overlays on the midfoot and heel in this shoe.The upper construction on the Reebok Nano X2 also feels a bit more snug compared to the original Reebok Nano X1.
The midsole features layers of foam, which give you a lot of cushioning. Reebok calls this "Floatride Energy Foam." It's intended to give you a lot of flexibility in the forefoot, which is great for running and jumping.The outsole remains relatively unchanged in the Reebok Nano X2 and Reebok Nano X1. Both models feature full rubber outsoles that have a traditional lug pattern.
Just like the Nano X1, the heel-to-toe drop on the X2 is 7 millimeters. A higher heel accommodates movements like squats, as it helps many people get into a better, more comfortable body position by reducing ankle dorsiflexion.
2.Sizing and Fit

The Reebok Nano 9 is a curious fit. The forefoot is also roomy.The heel fit is absolutely locked in with an extension of the sleeve running around the heel and up to the top laceloop. The inner has sculpted padding that fits and molds around the heel and sits right under the ankle, taking away any extra movement.If you've got really wide feet or severely collapsed arches, I could actually recommend going with a half size up since the length doesn't change too much but the width does a good amount.
Everything extra that's been added to the X, makes them feel more form fitted,ut they are definitely more narrow fitting than Nano 9. A difference you're going to mainly feel in the toe-box of the shoe, but is also felt around the shoe as well. For those that haven't rocked Nanos before, then I'd advise going true-to-size for most, but if you air on the smaller end of your normal size, opt for a half size down.
The Reebok Nano X1s fit fairly true-to-size and I think for most individuals they'll be safe opting for the size they usually wear. If you've worn Nanos before, then stick with the same size that you normally get.
For most people I'm going to recommend a half size down than your normal training shoe size. If you have really wide feet, you would probably just go true to size.The shoes never feel like they're constricting your forefoot, but they might have more arch support than some people would like. If you have extremely flat feet or collapsed arches, it might bother you a little bit with repeated bounding movements or running.
Nano X2 retains the similar heel clip design used in previous versions with the X2 constructed using slightly stiffer plastic than previous models. This adds structure to the midfoot and heel with improved foot stability during heavy lifting sessions.
3.Durability
Nano 9 and Nano X are both pretty durable across the board.The Reebok Nano X is a bit heavier with its construction compared to the 9,but overall, that difference is pretty minimal.
The overall durability between the Reebok Nano X1 and Reebok Nano X2 is fairly similar, however, I do think Reebok Nano X2 has a better upper for durability purposes. This model's Flexweave Knit and Woven Textile Upper have a bit more structure than the Reebok Nano X1's Flexweave Knit and the heel clip on the Nano X2 is a bit more rigid.
Comparision Table
| | | | | |
| --- | --- | --- | --- | --- |
| | Nano 9 | Nano X | Nano X1 | Nano X2 |
| Heel Drop | 4 mm | 4 mm | 7 mm | 7 mm |
| Who is it for | Crossfitters and people who train using a variety of modalities. | The Nano X has broadened it's horizons to appeal to all types of gym goers who have any resistance training as part of their workout regime, losing the CrossFit specific branding for Reebok's 10th version. | Crossfitters,anyone who wants an all-around shoe for multiple activities and people who enjoy more cushioning in cross-training shoes. | The individual that wants a great all-around gym shoe. However, it is not able to take the place of one of your running shoes. |
| Recommended for | Daily training | Daily training | Running training for strength, and general fitness workouts | CrossFit and CrossFit-style training |
| Flexibility | Rigid | Medium | a lot of flexibility | a lot of flexibility |
| Stability | Some stability | Some stability | stability | stability |
| Cushioning type | Foam | EVA foam | Floatride cushioning | Floatride foam |
Conclusion
Each model performs well across the board and the main differences involve the upper construction and their price points.You must identify which Reebok Nano model will fit your needs best.
If you want a cross-trainer more dedicated to heavier lifting, then I would suggest opting for the Reebok Nano X.If you want a pair of trainers for more recreational wear, HIIT training, and lighter runs, then the Nano X1 could be a good call.If you want a superb training shoe but want to save a little, the Nano 9 is also a great choice.
The X2s feel lighter and more flexible than the X1s, and some durability concerns have been addressed.
These shoes are extremely versatile and comfortable for a variety of activities, but like all CrossFit shoes, they don't excel at any one thing compared to a shoe designed for a specific activity (such as running shoes or weightlifting shoes).
Asics vs. Brooks vs. New Balance vs. Saucony: Which Makes the Best Running Shoes?
Reebok vs. Nike vs. Adidas vs. Puma: Which Brand Is The Best? (History, Quality, Price & Design)