6 Best Drugstore BB Cream for Asian Skin 2022
While the many ways various face products like foundation and concealer can transform your look are much appreciated, some days you just want to reap the maximum results with minimal product. BB cream is a great option for someone who wants a quick and easy way to even out their complexion with minimal effort. This multipurpose skin care product is originated in Germany, became popular in Asia, and finally hit the US market a few years back. In addition to hydrating and evening out skin tones, BB creams stand out from the average foundation because they also treat your skin to hydrating, brightening, blemish-eviscerating, and sun protection. While there are tons of iconic BB cream formulas on the market from more high-end brands, we've learned that some amazing options are available at the drugstore. Here, we have our round-up of the 6 best drugstore BB creams for Asian skin tone.

[[copyrightcover:etude.com]]
BB creams are skincare-infused makeup products that conceal small blemishes or uneven tones while also providing hydration, sun protection, or vitamins and minerals that nourish the skin. BB cream is more gentle on the skin than your typical complexion product. It tends to be a lighter consistency and offer more sheer coverage [than foundation] when applied.
What are the benefits of BB cream?
Aside from delivering additional hydration and radiance to your skin, BB creams work as a multifunctional product that serves as a moisturizer, primer and foundation. In addition to its skinimalism-friendly properties, many BB creams contain antioxidants and offer SPF features that protect your skin from the sun and environmental stressors.
The Best Drugstore BB Cream for Asian Skin Tones
| Maybelline Dream Fresh BB Cream 8-In-1 Skin Perfector
($6.69, up to 4% cashback at Walmart)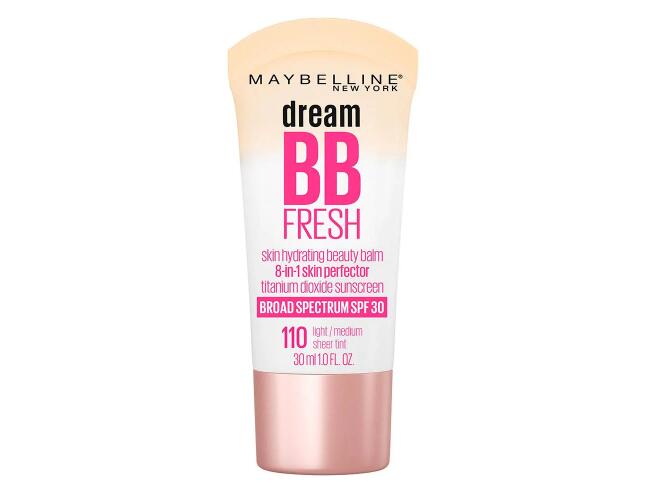 [[copyright:maybelline.com]]
America's #1 BB cream, Dream BB Fresh is hydrating and lightweight and it has a titanium dioxide sunscreen with a broad spectrum SPF30. It comes in 5 shades – light, light/medium, medium, medium/dark, deep. The 8 benefits in this one tube are: Blurs imperfections, Enhances, Brightens, Adjusts to skin tone, Smoothes, Hydrates, SPF30, 0% oils and other heavy ingredients. Suitable for all skin types, Dream BB Fresh suits a wide range of skin tones and is non-comedogenic.
Pros:
Suitable for all skin types
Available in 5 shades
Lightweight
Blurs imperfections
Brightens and evens out skin tone
Hydrating
Long-wearing
Oil-free formula
Contains broad-spectrum SPF 30
Non-comedogenic
Cons:
Not many shades available
Money Saving Tip: If you like online shopping, don't forget to sign up at Extrabux!(What is Extrabux) , then you can enjoy up to 8% cashback on your purchase from Extrabux! Sign-Up Bonus: Free to join it & get $20 welcome bonus! Student Benefits: As long as you are a student at school, you can get a free whole year long VIP Card worth $199.
| Missha M Perfect Cover BB Cream
($10.24, up to 5% cashback at iHerb)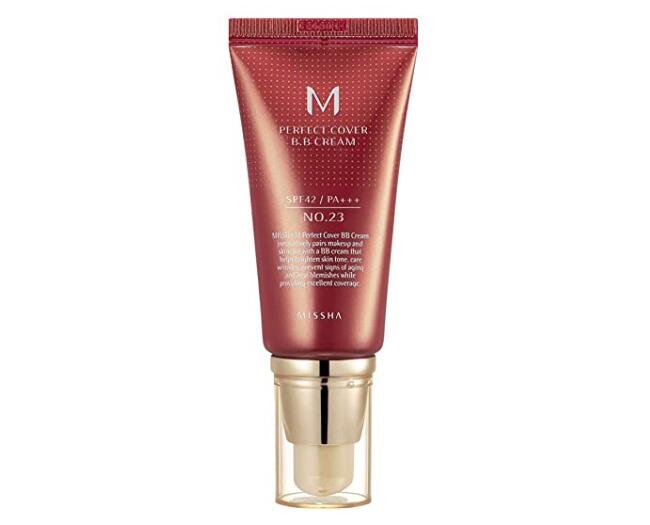 [[copyright:amazon.com]]
Introducing one of the most popular BB creams on the South Korean beauty scene! The Perfect Cover BB Cream SPF 42 PA+++ from Missha offers medium to high coverage that disguises blemishes, evens out skin tone, protects from sun damage (SPF 42 PA+++), and even provides anti-aging and brightening effects. Perfect for those on the go -- this multi-purpose BB cream makes your life (and your makeup bag) a whole lot simpler.
Pros:
Lightly moisturizing but non greasy/tacky
SPF 42 PA+++
Medium to high coverage
Contains antioxidants, brightening and moisturizing ingredients
Non-drying
Available in 7 shades
Covers dark spots and blemishes
Suitable for all skin types
Cons:
Fragrance (for those that are sensitive to it)
| L'Oréal Paris Magic Skin Beautifier BB Cream
($11.99, up to 6% cashback at Walgreens)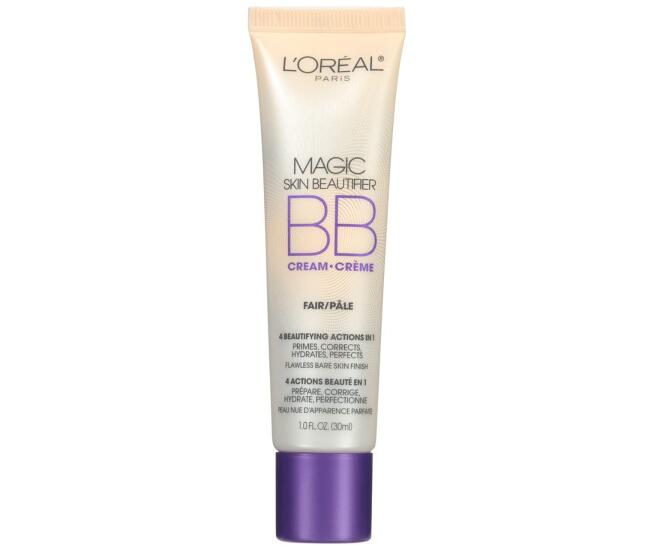 [[copyright:amazon.com]]
This light coverage bb cream is formulated with beautifying Beads; encapsulated pigments infused with antioxidants Vitamins C & E. Multi-tasking bb cream delivers 4 actions in 1: primes to smooth skin's texture, corrects skin for a healthy looking even complexion, hydrates for all day moisture, perfects to hide imperfections. Additionally, its moisturizing formula helps improve dry skin. Featuring light shade, the BB cream blends perfectly with your skin tone, delivering a natural and better look. Many users highly praised it due to its excellent effects.
Pros:
Long-wearing
Blends easily
Brightening skin tone
Moisturizing
Containing many antioxidants
Available in 4 shades
Dermatologist-tested
Non-comedogenic
Cons:
A bit heavy
| Covergirl Clean Matte BB Cream
($8.69, up to 2% cashback at CVS)
[[copyright:covergirl.com]]
Say goodbye to makeup that has you looking shiny, greasy, or caked on with COVERGIRL Clean Matte BB Cream. This bb cream foundation is made for oily skin! This BB cream-foundation hybrid delivers a natural matte finish with its water-based formula, which seamlessly blends into the skin with ease and erases any traces of blemishes and uneven texture. This BB cream is available in a range of six shades.
Pros:
Matte without being cakey
Long-wearing
Non-comedogenic
Gentle on the skin
Does not clog pores
Available in 6 shades
Oil/cruelty free
Cons:
Strong fragrance
Not hydrating
| Physicians Formula Super BB All-in-1 Beauty Balm Cream
($16.49, up to 6% cashback at Walgreens)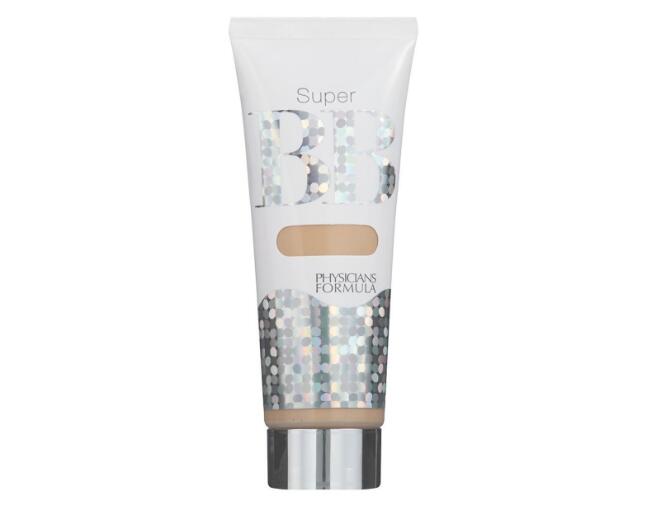 [[copyright:makeupalley.com]]
No time, no worries, Physicians Formula Super BB All-in-1 Beauty Balm Cream SPF 30 has got you covered. Ultra-blendable and lightweight cream effortlessly glides on, instantly infusing moisture, refining skin's surface and providing protection from the environment. If you have sensitive skin, this BB cream is a safe bet as it is hypoallergenic and free of fragrance and parabens.
Pros:
Covers discoloration
Long-wearing
Non-comedogenic
Blurs pores
SPF 30
Hypoallergenic
Gentle on sensitive skin
Cons:
Few shades available
May dry out the skin
($9.99, up to 8% cashback at Rite Aid)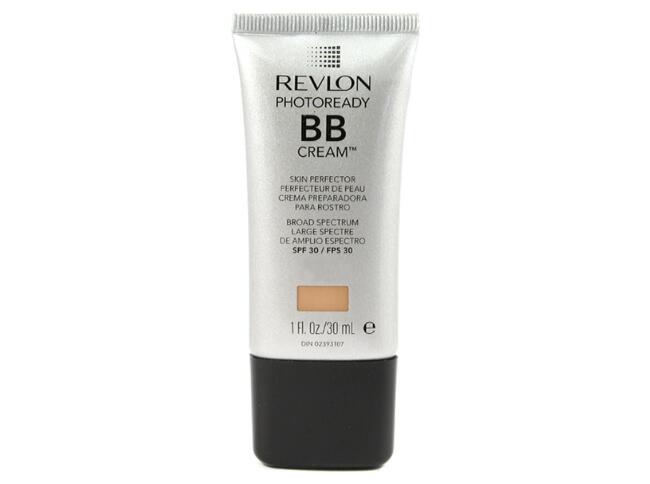 [[copyright:buymebeauty.com]]
A lightweight, multi-benefit beauty balm that combines skincare, makeup, and in one. This BB cream hydrates like a moisturizer and smoothes like a primer. It covers like a foundation and blurs flaws like a concealer. Finally, it protects your skin with SPF 30 so you're covered no matter what season it is.
Pros:
Lightweight
Moisturizing
Concealing
Evening out skin tone
Reducing fine lines
Cost-effective
SPF 30
Cons:
Easy to oxidate
Only available in 3 shades