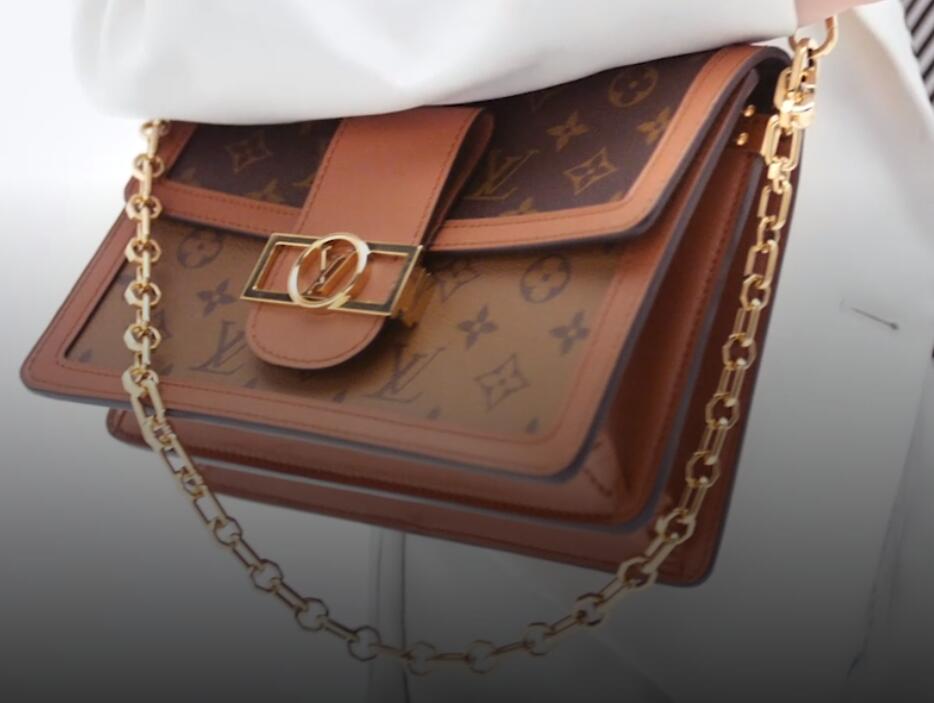 Where To Buy Louis Vuitton The Cheapest in 2022? (Cheapest Country, Discount, Price, VAT Rate & Tax Refund)
Louis Vuitton is widely recognized for their iconic Monogram canvas. It has remained a highly admired and revered name since its start in 1854 as a travel trunk manufacturer. When it comes to purchasing an iconic Louis Vuitton bag, most will opt to make their purchase in another country. Because you can get a tax-refund as a tourist.In which country is Louis Vuitton cheapest? How can I buy Louis Vuitton tax free? Which state is sales tax free in USA? Is Louis Vuitton cheaper in Paris?In this guide, I'm going to tell you which is the cheapest country to buy LV and recommend you some best place to buy new and second-hand LV items online!

[[copyrightcover:louisvuitton.com]]
The Cheapest Country to Buy Louis Vuitton 2022
Louis Vuitton products are generally not discounted, though prices may vary country-to-country. Let's look at the LV cost comparison between the US, Canda, Europe, HK, Australia, Japan, Singapore, Malaysia, UAE and China. In this comparison, I will calculate the price difference with the currency exchange, sales tax and the VAT Refund amount.
For example, we will look at the price of LV Neverfull MM (Material: Monogram). Pricing and exchange rates are as of July 28. 2022.
Country
Local Price
USD Equivalent Price
General VAT Rates
United States




$2030 excl. tax




$2030




0%-9.55%(Sales Tax-different states vary)

United Kingdom




£1410 incl. VAT




$1715.55




20%





Canada




CA$2580




$2011.65

Combined federal and provincial/territorial sales taxes range from 5% to 15%.
France
€1500

$1565.04

20%
Italy

€1500

$

1565.04

22%

Ireland

€1500
$

1565.04

25%
Finland
€

1500

$

1565.04

24%
Sweden
16800 kr.

$1644.02

25%




Japan

Ұ245,300 incl. VAT





$1811.64




Consumption tax: 10%

Australia

AU

$2940

$2054.18

Goods and services tax: 10%
Singapore

S$2790

$2018.23

Goods and services tax: 7%




HK

HK15,700 incl. VAT




$2000.14




There is no VAT or sales tax in Hong Kong

Malaysia
RMR8900

$1997.53

6% GST




UAE

7,650 AED incl. VAT




$2082.71




The general VAT rate is 5%.




China




¥14400




$2133.97

13, 9, or 6% depending on the types of goods and services
[[copyright:louisvuitton.com]]
What is VAT?

While over 160 countries use a value-added tax, it is most common in the European Union. It can be labelled VAT, TVA, IVA, moms, MwST, and a few others depending on each country.
What's a VAT Refund?
VAT is a tax on consumption rather than income, and it ranges from 5-25%. VAT stands for Value Added Tax, and it is automatically included in the final price of most consumer goods. However, if you are a foreign buyer, you do not need to pay it. If you pay this tax when shopping abroad, you can often get your money back after you've returned home, since travelers are typically entitled to a refund for the VAT portion of prices for goods.
There are certain rules to this system and certain things you need to remember to do so you receive this refund. First of all, to qualify for this refund, you need to be:
Older than 16 years old;

A non-EU citizen (British citizens are now applicable for this VAT refund as the UK is no longer part of the EU);

You cannot be in EU for longer than six months;

You need to spend more than €100.01 in a single store, in a single day.
It is worth noting that this system is available in all EU countries. However, the UK government has recently removed the VAT refund system in the UK, so this does not apply if you are buying any luxury goods in London.
Conclusion:
As you can see from the table above and the chart: if you are going to purchase the LV bag, the cheapset place is in Europe due to VAT refund. If you are a visitor and normally reside outside of the European Union, you may be entitled to a VAT refund. The most expensive place to buy a LV bag is in China.
Saving Tip: If you like online shopping, don't forget to sign up at Extrabux!(What is Extrabux) , then you can enjoy up to 30+% cashback on your purchase from Extrabux! Sign-Up Bonus: Free to join it & get $20 welcome bonus! Student Benefits:As long as you are a student at school, you can get a free whole year long VIP Card worth $199.
Extrabux.com cooperates with many merchants, such as: Walmart (Up to 4% cashback), Sephora(4% -5% cash back), Moosejaw (5% -6% cash back), LOOKFANTASTIC (Up to 10% cash back), Sam's Club (Up to 15% cashback), Norton(Up to 20% cashback), Microsoft (Up to 7% cash back) and so on. You can save on buying daily necessities, fashion, beauty, electronic products, broadband installation, mobile communication, air tickets, hotels and other aspects of life!
How To Acquire Tax-refund?
1) Purchase Your Items
Go to the merchant and purchase your LV bag.
2) Get Your Passport Ready
In order to get your tax-refund, you will need to prove that you are a tourist from another country.
3) Receive Proper Documents from Retailer
The merchant will need to create a special tax-free form for your Louis Vuitton handbag purchase. Most of the time, sales assistants will automatically fill in the paperwork for your refund, but make sure to double-check so you don't miss out.
4) Get Documents Stamped
Your document will need to be stamped at customs before you can apply and return home.
5) Get Your Refund
It's very important you remember to drop your tax refund paperwork off at the airport. At Paris - Orly or Paris - Charles de Gaulle airport, locate the tax refund desk, scan the document, and pop it into a mailbox, which is located in the terminals at both of these airports.
You can receive this VAT sales tax back immediately in cash - you will receive 10.8% of your purchase back if you leave the EU within 21 days. Or you can wait a little bit longer and receive the refund via your credit card, this may take up to three months but you will get 12% of your purchase back.
[[copyright:louisvuitton.com]]
Is Louis Vuitton tax-free in Paris?
The main reason for this is because the brand doesn't have to pay things like import tax, transportation tax and any state or country tax. Louis Vuitton is headquartered in Paris France. By Louis Vuitton being headquartered in Paris, it makes it the price substantially cheaper.
Are LV Prices Cheaper in Paris For EU Citizens?
If you are looking to visit Paris from another country in the European Union, the price of the luxury goods is almost definitely going to be the same, unless you're coming from a country that doesn't use the euro.The main reason for this is that EU countries do not pose import taxes on one another as they are part of the same trading area (called the European Economic Area).
Furthermore, you won't be eligible for the VAT refund, as you are an EU citizen and thus part of the same common trading area. However, the tax-refund amount will be different in each country because the VAT percentage varies.
Is LV cheaper in duty free Paris airport?
Shopping designer bags like Louis Vuitton at Airports are usually the cheapest. It's far better than shopping at the retail stores in the cities.
Is there tax free shopping in USA?
In five states, tax breaks are year-round. Alaska, Delaware, Montana, New Hampshire and Oregon don't have a sales tax, according to the Tax Foundation. Most clothing also is tax-free year-round in some states, including Massachusetts, Minnesota, New Jersey, New York, Pennsylvania and Rhode Island.
Is Louis Vuitton cheap in Japan?
When it comes to finding cheap Louis Vuitton bags in Japan, it's all about knowing where to look. For great discounts on Louis Vuitton bags, you can get them at Gotemba Premium Outlet or any Mitsui Outlets in Japan that are known for selling them at huge discounts.
Is Louis Vuitton cheaper in Vegas?
When talking about where are Louis Vuitton handbags the cheapest, Las Vegas never crosses our minds. The local sales tax here is one of the largest – 8.38%. Yes, Las Vegas is for spending money, not for saving them.
Best Place to Buy Louis Vuitton Online
1. 24s.com
24S is a proud member of the Louis Vuitton Moët Hennessy (LVMH) group. Bringing the spirit of Paris to life through an exclusive online shopping experience for men and women, 24S features a selection of more than 300 fashion and beauty brands, from the finest luxury houses to emerging designers, including the promising talent of the LVMH Prize.
24S is also the exclusive online partner of Louis Vuitton, Dior, Celine and Moynat globally. New Louis Vuitton products are sold exclusively in official Louis Vuitton stores, on the Louis Vuitton official website louisvuitton.com and through 24s.com.
[[copyright:24s.com]]
LV Bags Prices: $227 - $4954
Coupon or Discount: Free delivery on orders over $250.
Extrabux Cash Back: 4-5% cashback
Based out of Dubai and founded in 2011, The Luxury Closet is a leading online boutique for buying and selling new and pre-loved luxury items like handbags, clothes, watches and jewelry. With more than 40,000 unique items as part of their selection, they feature top luxury brands such as Louis Vuitton, Dior Chanel, Van Cleef and Arpels, Cartier, Rolex, and more. For Louis Vuitton purses and Louis Vuitton backpacks in USA, The Luxury Closet has a huge and varied offering, with classics and modern, available for those who shop bags online. They accept items and deliver globally.
[[copyright:theluxurycloset.com]]
LV Bags Prices: $160-$17,355
Coupon or Discount:
- Up to 70% off on secondhand LV bags.
- STUDENT & YOUTH DISCOUNT: 10% off - up to $60.
- ESSENTIAL WORKER DISCOUNT: 10% off - up to $60.
Extrabux Cash Back: 6-7% cash back
3. What Goes Around Comes Around
What Goes Around Comes Around, also known as "WGACA", is the premier purveyor of the finest luxury vintage accessories and apparel from around the world. For over 25 years, they've elevated traditional vintage shopping into a high-fashion experience with their unique vision and concept. WGACA's selection of top-tier pre-owned accessories and apparel from brands such as vintage Chanel, Hermès, Louis Vuitton, Gucci, Dior, Fendi, and Saint Laurent are housed with a coveted collection of vintage denim, rare rock tees, and other one-of-a-kind finds.
[[copyright:whatgoesaroundnyc.com]]
LV Prices: $220- $19,550
Coupon or Discount:
-Sign up to get 10% off.
Extrabux Cash Back: 3-4% Extrabux cash back
4. FARFETCH
FARFETCH exists for the love of fashion. FARFETCH is a British-Portuguese online luxury fashion retail platform that sells products from over 700 boutiques and brands from around the world. The company was founded in 2007 by the Portuguese entrepreneur José Neves with its headquarters in London. FARFETCH's collection of pre-owned Louis Vuitton features the iconic logo bags in classic brown, multi-colour and Stephen Sprouse's graffiti print, alongside a selection of ready-to-wear.
[[copyright:farfetch.com]]
LV Prices: $570-$50246
Coupon or Discount:
-Get an extra 15% off for a limited time + Free shipping.
-10% off for essential workers.
Extrabux Cash Back: 1.5-2% cashback
Founded in Paris in 2009, Vestiaire Collective is a social commerce platform that enables people to buy and sell luxury, pre-owned fashion products. Join the global fashion activist community and discover thousands of carefully curated new bags, sneakers, shoes, watches, and more. Sustainable fashion shopping has never been easier.
They add over 3,000 pieces to their marketplace every week. From LV to Gucci, Fendi to Dior, Vestiaire Collective has an unrivaled selection of vintage and designer clothing for your sustainable fashion shopping.
[[copyright:vestiairecollective.com]]
LV Prices: $12 - $90,084.26
Coupon or Discount:
-Enjoy NO Selling Fee on your first listing up to $1,000 and shop $30 off your first order $150+ (code: WELCOMEUS)
Extrabux Cash Back: Up to $20 Extrabux cash back
6. StockX
Founded in 2015, StockX is an online marketplace for buying and selling sneakers, streetwear, watches, and designer handbags.
StockX operates much like the actual stock market, allowing users to buy and sell at whatever price they agree upon while giving users real-time feedback on what their sneakers are being bought and sold for.
The website acts as a middleman between buyers and sellers, making otherwise potentially shady resale market transactions safe and secure. Shop all of the latest collections on StockX from the LV bags, apparel, shoes, accessories.
[[copyright:stockx.com]]
LV Prices: $150 - $9379
Extrabux Cash Back: 3.2-4% cashback
Sign up at Extrabux, then you can enjoy up to 7% cashback on your secondhand LV order!
Read More:
Jimmy Choo vs. Manolo Blahnik vs. Louboutin vs. Gucci Shoes: Which Brand is the Best?
Where To Buy Omega Watches The Cheapest In 2022? (Cheapest Country, Discount, Price, VAT Rate & Tax Refund)
Where To Buy CHANEL The Cheapest in 2022? (Cheapest Country, Discount, Price, VAT Rate & Tax Refund)
Where To Buy Tiffany Jewelry The Cheapest in 2022? (Cheapest Country, Price, VAT Rate & Tax Refund)
Where To Buy Gucci The Cheapest in 2022? (Cheapest Country, Discount, Price, VAT Rate & Tax Refund)
Where To Buy Rolex The Cheapest in 2022? (Cheapest Country, Discount, Price, VAT Rate & Tax Refund)
Where To Buy Cartier Jewelry & Watches The Cheapest in 2022? (Cheapest Country, Price, VAT Rate & Tax Refund)
Where To Buy Dior Bag The Cheapest in 2022? (Cheapest Country, Price, VAT Rate & Tax Refund)
Goyard St Louis vs. Louis Vuitton Neverfull vs. Longchamp Tote: Which Will Stand the Test of Time?
Bally vs. Salvatore Ferragamo vs. Tod's Shoes: Which Brand is the Best? (History, Quality, Design & Price)
Coach vs Tory Burch vs MCM Bag: Which Brand Is The Best? (History, Quality, Price & Design)
YSL Kate vs. Envelope vs. Sunset: Which YSL Bag is the Best Investment 2022?
Louis Vuitton Neverfull vs. Graceful vs. Artsy Review: Which of the Three Should Be Your First LV Bag?
CHANEL vs. Louis Vuitton vs. Gucci Bags: Which Brand Is The Best? (History, Design, Quality & Price)
Goyard Saint Louis vs. Artois vs. Anjou Tote: Which is the Best Tote to Invest in 2022 (Sizes + Price)
Gucci GG Marmont Mini vs. YSL Lou Mini vs. CHANEL Classic Camera: Which is the Best Designer Camera Bag to Buy
Coach vs. Kate Spade vs. Michael Kors Bag: Which brand is better? (History, Quality, Price & Design