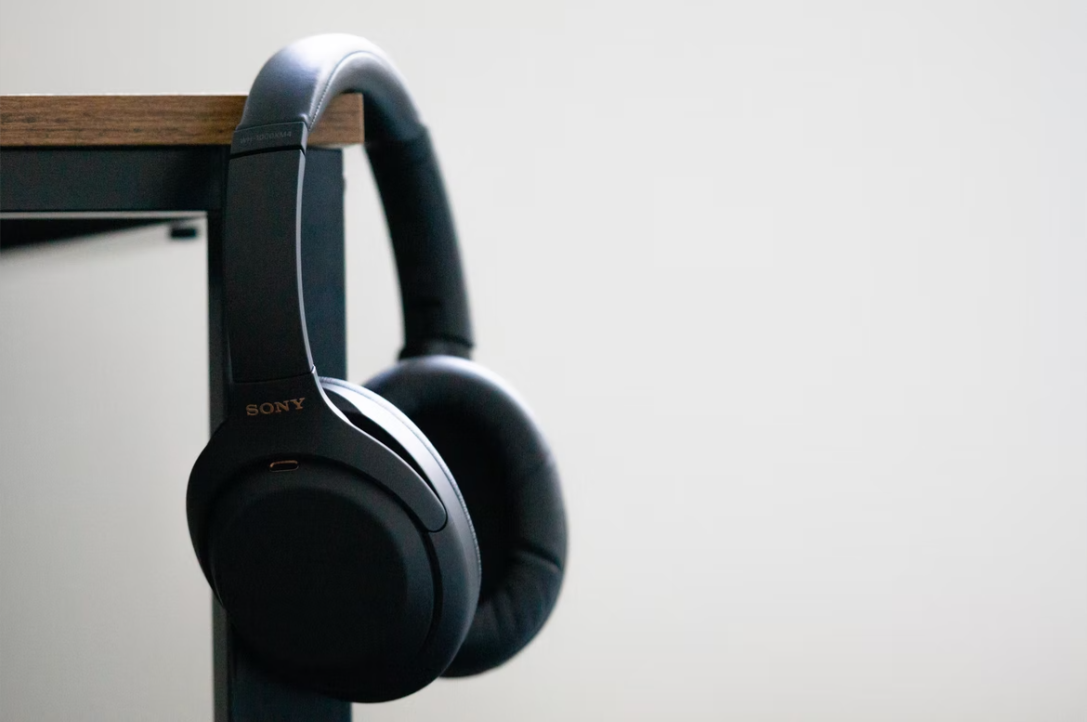 Sony WH-1000XM5 vs. Sony WH-1000XM4 vs. WH-1000XM3: Differences and Reviews 2022
Since it launched the WH-1000XM3 wireless active noise-cancelling (ANC) over-ear headphones back in 2018, and replaced them with the WH-1000XM4 in 2020, Sony have been on the podium of the best ANC headsets on the market. Of course, Sony didn't stop innovating with the XM4. The WH-1000XM5 have emerged as the latest challenger to the XM4's reign—a usurper from within. The new iteration has a thoroughly revamped design, next-level audio performance and call quality, better noise cancellation. Since All the three model are available currently, you might be wondering which is more worth buying? In this article, I will look at the WH-1000XM5, WH-1000XM4, WH-1000XM3 and see how they compare to help choose the one that's better for your usage.
[[copyrightcover:Roy Javier on unsplash.com]]
Overview of Sony WH-1000XM5, Sony WH-1000XM4 and WH-1000XM3
| #1 Sony WH-1000XM3 Wireless Noise-Canceling Over-Ear Headphones
Google Users Rating: 4.7/5
If you like online shopping, don't forget to sign up at Extrabux!(What is Extrabux), then you can enjoy up to 30+% cashback on your purchase from Extrabux! Sign-Up Bonus: Free to join it & get a $20 welcome bonus!
The Sony WH-1000XM3 wireless headphones are a superb pair of noise-canceling headphones. Even though it has a few years old and it has been usurped by the Sony WH-1000XM4 and Sony WH-1000XM5, it is still well worth buying. The WH-1000XM3 shares many of the same hallmarks as the Sony WH-1000XM4 and Sony WH-1000XM5, such as outstanding ANC performance, 30-hour battery life with ANC enabled, and excellent sound quality. Battery life isn't the best on the market, but it's close, and they include fast charging, which means you won't have to wait long when your headphones do die. The only downside when it comes to the battery is that you can't listen and charge simultaneously.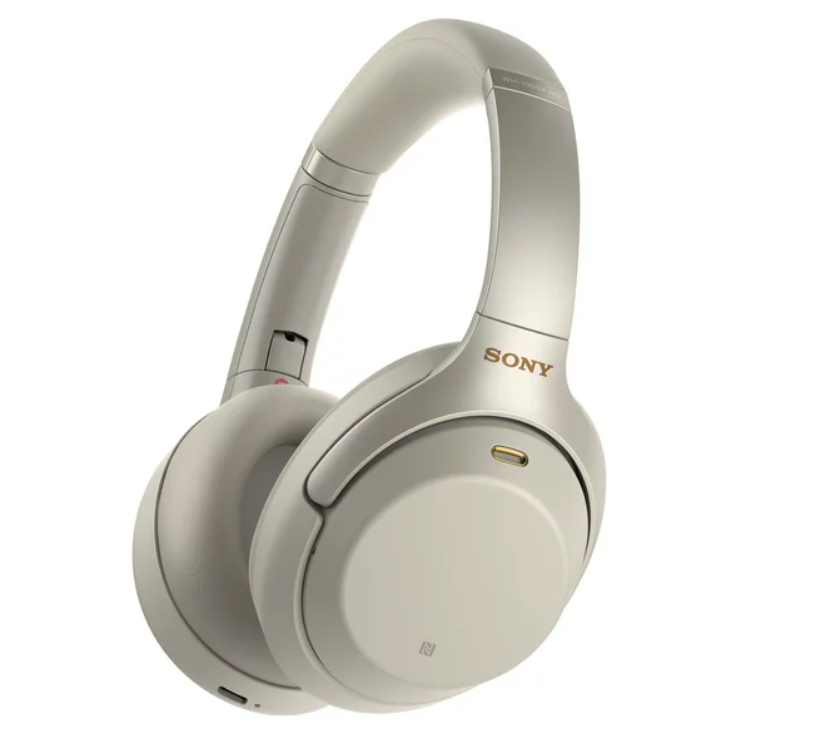 [[copyright:walmart.com]]
ANC is the biggest reason to get the WH-1000XM3, which should sell at a much lower price than the Sony WH-1000XM4 and Sony WH-1000XM5. The WH-1000XM3 virtually blocks out all noise when you have them on and work particularly well in situations like commuting on planes, trains, or buses. They do a stellar job of blocking out low-end noise and decently well with mid-range and treble noise, especially when you have audio playing. Audio quality is also good, the WH-1000XM3 can produce a dynamic and lively sound that lends itself perfectly to any music genre. The Sony WH-1000XM3 also features aptX HD and Sony LDAC, two of the best ways to listen to hi-res music from your phone without a wire.
PROS
CONS

Great stylish design
Mediocre call quality
Comfortable fit
Can't charge and listen simultaneously
Natural, all-round sound quality
Can only connect to one device at a time
Excellent ANC



Lots of personalization options via the


app



Generous battery life


| #2 Sony WH-1000XM4 Wireless Noise-Cancelling Over-the-Ear Headphones
Google Users Rating: 4.6/5
By every possible metric, the Sony WH-1000XM4 are a wonderful pair of wireless noise-cancelling headphones. The Sony XM4's sound warm and inviting with satisfying bass, excellent noise cancellation and a flexible adaptive sound mode.In addition, the Sony app (iOS and Android) has an equalizer so you can change the sound profile to your liking. The Sony WH-1000XM4 also support Sony's 360 Reality Audio format that enables spatial audio on stereo headphones plus the LDAC codec that can send a bitrate of up to 990 kbps. The unfortunate bit there, though, is that they no longer supports aptX or aptX HD, so your Hi-Res Audio support mileage may vary.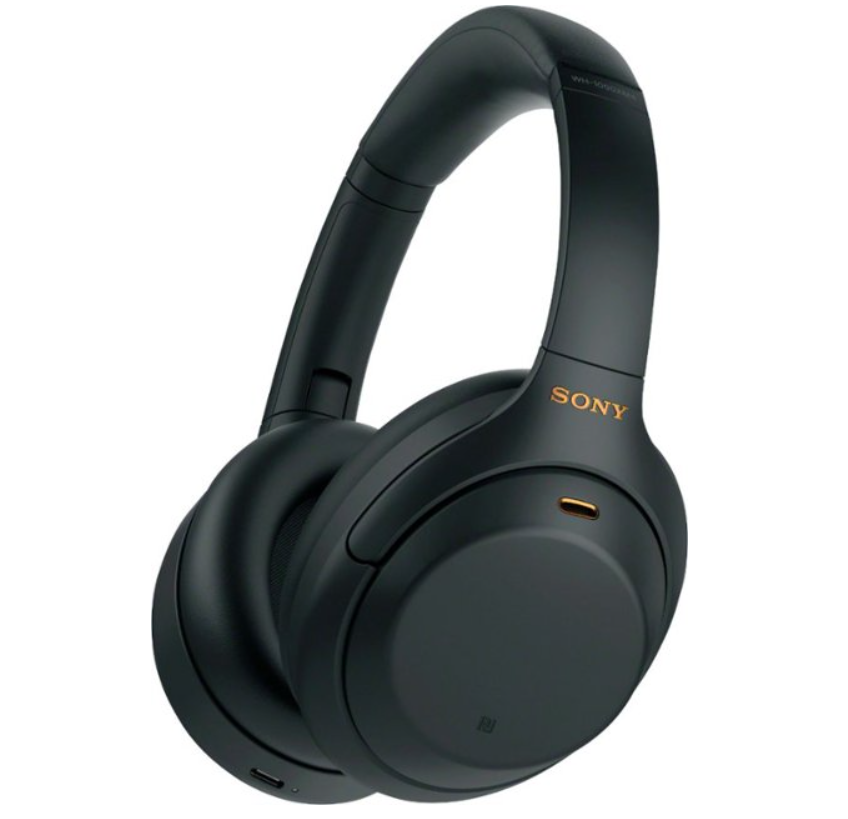 [[copyright:abt.com]]
Sony's earlier WH-1000XM3 model had a weakness, that was voice calling, particularly in noisier environments. The WH-1000XM4 model also has improved in that area which uses a new technology called Precise Voice Pick Up to help your voice come through loud and clear. It works by using the four microphones on each earcup to hone in your voice while talking and reduce the amount of ambient noise that it picks up. In aadition, the WH-1000XM4 also adds multipoint Bluetooth pairing so you can connect to two devices -- such as your phone and PC -- at the same time. That means that if a call comes in while you're using the headphones with your computer, the audio will switch to your phone when you answer the call. When it comes to battery life, Sony's WH-1000XM4 gives you up to 30 hours of listening time.
PROS
CONS

Comfortable and has hinges for folding
No IP rating
Dynamic, detail-rich sound
No aptX or aptX HD support
DSEE Extreme audio upscaling



Superior call quality with precise voice


pickup



Improved noise-cancellation


Seamless multiple-device pairing



30 hours of battery life



| #3 Sony WH-1000XM5 Wireless Closed-Back Over-Ear Noise Cancelling Headphones
Google Users Rating: 4.5/5
The Sony WH-1000XM5 is the new flagship headphone offered by Sony. There have been a couple of changes in design and performance. The XM5 have a better sound, microphone performance and their ANC is blocks out more mid and treble range noise. Sony equipped its WH-1000XM5 with 30-millimeter audio drivers, which, believe it or not, are smaller than the 40-millimeter units of the WH-1000XM4. Designed for uncompromising fidelity in higher frequencies, the new audio drivers produce a more natural sound that discerning audiophiles will instantly like.The active noise cancellation uses two processors and eight mics to filter out more high and midrange sound. Four of the mics are beamforming and use Precise Voice Pickup technology to better isolate your voice for pristine hands-free calls.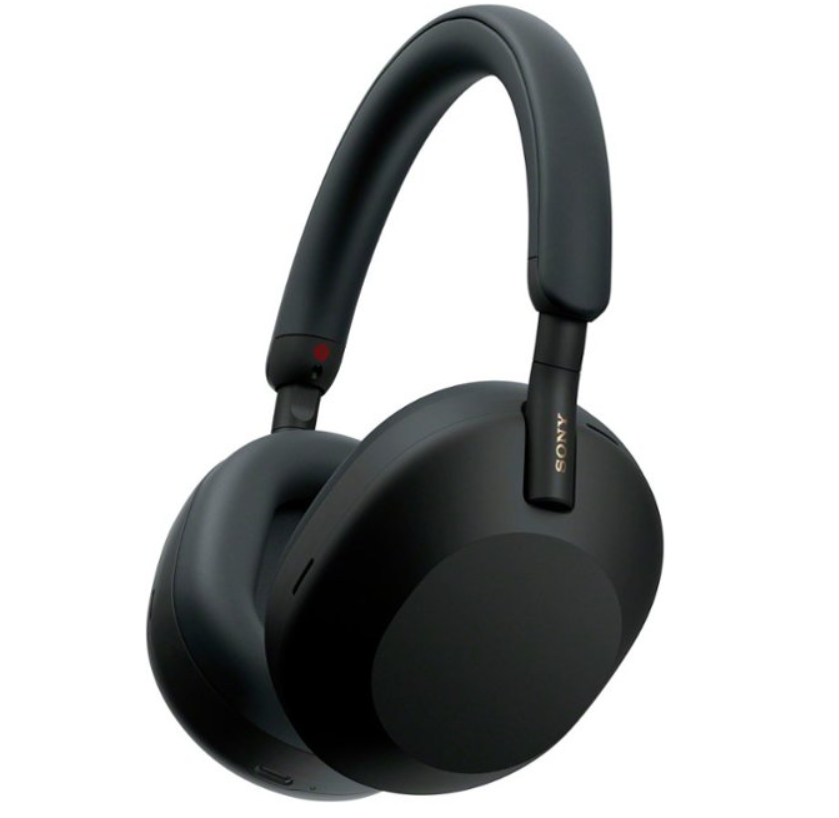 [[copyright:abt.com]]
Using multipoint technology, you can pair the WH-1000XM5 headphones to two different mobile devices and seamlessly switch between the two. In addition, you can simply say "OK Google" or "Alexa" to connect with others, get information, listen to notifications, and more through your compatible smartphone. On a full charge, the WH-1000XM5 headphones will run for up to 30 hours with ANC on, or up to 40 hours with it off. The most glaring drawback of Sony WH-1000XM5 is that it isn't fully collapsable… which means the 1000XM5's have a significantly larger case than all of its predecessors. So if you plan on constantly traveling with these headphones… this case is going to be a big hassle compared to its predecessors and competition. The XM5's case doesn't just simply have a larger foot print than their predecessors… its also significantly thicker.
| | |
| --- | --- |
| PROS | CONS |
| Sensational sonic clarity | Still no water resistance |
| Punchy and precise, agile bass | Don't fold away completely |
| Noise cancellation is some of the best you'll find anywhere | No major upgrades over 1000XM4 |
| App features, including custom EQ | |
| Pairs with two devices at the same time | |
| Support for the Google Assistant (and Alexa) with hotword detection | |
| 30 hour maximum battery life | |
Sony WH-1000XM5 vs. Sony WH-1000XM4 vs. WH-1000XM3: Full Comparison
Before diving into my in-depth discussion, look at the table below to get a key specs of them.


Sony WH-1000XM5
Sony WH-1000XM4
Sony WH-1000XM3
Weight

250 grams

254 grams

254 grams

Foldable
No
Yes
Yes
Bluetooth
5.2
5.0

4.0 BLE
Battery Life
30 hrs (BT+ANC)
30 hrs (BT+ANC)
30 hrs (BT+ANC)
Fast charging
3 mins = 3 hrs
Fast charging
Fast charging
aptX
No
No
Yes
frequency response
20Hz – 40,000Hz (LDAC) 20Hz –
20,000Hz
20Hz – 40,000Hz (LDAC) 20Hz –
20,000Hz
20Hz – 40,000Hz (LDAC) 20Hz –
20,000Hz
LDAC /HiRes
Yes
Yes
Yes
DSEE
Yes
Yes
Yes
Headphone Jack
Yes
Yes
Yes
ANC modes
Yes
Yes
Yes
Transparency mode
Yes
Yes
Yes
5-band equalizer
Yes
Yes
Yes
Speak-To-Chat
Yes
No
No
360° audio
Yes
Yes
Yes
Multipoint
Yes

Yes

No

Put it on, play
Yes
Yes
No
ANC
Preferably
Better
Good
Waterproof
No
No
No
Voice assistant
Alexa/Google/Siri
Alexa/Google/Siri
Alexa/Google/Siri
WH-1000XM5 vs. WH-1000XM4 vs. WH-1000XM3: Design
When it comes to design, the WH-1000XM5 is a complete overhaul from both the WH-1000XM4's and WH-1000XM3's bodies. it has a more minimalist design that headlined by the slimmer headband and back-facing vents. The two headsets that precede Sony's latest have vents with contrasting copper accents on their ear cups.The WH-1000XM5 uses a new smooth rubber-like material. With the WH-1000XM4 and WH-1000XM3, they have typical artificial leather. The the ear cups of all three models can be rotated by 90°. The big design difference bewteen the three models is that the WH-1000XM5 is no longer foldable while the WH-1000XM4 and WH-1000XM3 are foldable. So overall, personally for me, the WH-1000XM5 are not my first choice for traveling.
WH-1000XM5 vs. WH-1000XM4 vs. WH-1000XM3: Comfort Fit
The Sony WH-1000XM4 is 4 grams lighter than both the WH-1000XM4 and WH-1000XM3 which does contribute to overall comfort. But the WH-1000XM5 are big head approved which have a little more clamping force than the WH-1000XM4 and WH-1000XM3. In addition, the new headband on the WH-1000XM5 is significantly thinner and has significantly less padding than the WH-1000XM3 and WH-1000XM4 headband. So overall, I think the WH-1000XM4 are way more comfortable than the WH-1000XM5. The additional 4 grams on the XM4's is negligible.
WH-1000XM5 vs. WH-1000XM4 vs. WH-1000XM3: Sound Qualiy
The WH-1000XM5 do sound a little better than both the WH-1000XM4 and WH-1000XM3. Specifically, the WH-1000XM5 have a little better instrument separation than their predecessors, so they sound a little more open. But its a very subtle improvement. And due to the smaller drivers, The WH-1000XM5 goes to deliver less bass than both the XM4's and XM3's. So personally I would only recommend the The WH-1000XM5 if you're someone that doesn't need that kick in their bass. But if you do need that kick in your bass, then you're better off with the the WH-1000XM4 and WH-1000XM3.
WH-1000XM5 vs. WH-1000XM4 vs. WH-1000XM3: Active Noise Cancelation
The WH-1000XM5 are better at noise canceling than the WH-1000XM4 and WH-1000XM3. You can see that they do a great job of blocking out that constant lower frequency sound like road noise and they do a spectacular job of blocking out higher frequency sounds like chatter. In addition, the WH-1000XM5 now automatically optimize their ANC relative to your wearing style and environment, while both the WH-1000XM4 and WH-1000XM3 have to manually do. All the three models have ambient mode, you can adjust them to your liking.
WH-1000XM5 vs. WH-1000XM4 vs. WH-1000XM3: Connectivity
When it comes connectivity, both the WH-1000XM5 and WH-1000XM4 can be connected to 2 devices at the same time, while the WH-1000XM3 can't do. But it is worthing mentioned that just like with the WH-1000XM4, if you want to use this feature on the WH-1000XM5, you're stuck with AAC. Now if you're an iPhone user, this doesn't matter. But if you're an android user that wants to take advantage of LDAC, then you are going to have to make some sacrifices.
WH-1000XM5 vs. WH-1000XM4 vs. WH-1000XM3: Battery Life
The same as both the WH-1000XM4 and WH-1000XM3, The WH-1000XM5 also have an advertise battery life of 30 hours with their active noise cancellation turned on. But the WH-1000XM5 can go for as long as 40 hours with their ANC turned off which is 2 hours more than both the WH-1000XM4 and WH-1000XM3.
All the three models use a USB C for charging, but the WH-1000XM5 now have better fast charging. A 3 minute charge will get you 3 hours of playback time where as with both the WH-1000XM4 and WH-1000XM3 a 10 minute charge would get you a 5 hours of playback time.
Sony WH-1000XM5 vs. Sony WH-1000XM4 vs. WH-1000XM3: Verdict
The Sony WH-1000XM3, WH-1000XM4, and WH-1000XM5 are all great noise-cancelling headphones. No matter which to buy, I have no doubt you'll be satisfied with your decision.
The Sony WH-1000XM5 do offer some compelling upgrades over the WH-1000XM4 and WH-1000XM3. It features a more refined design and audio hardware that promises more detailed audio partnered with Noise Canceling performance that's hard to beat! If you want a full-featured headphone with best possible noise canceling, sound and call quality, then Sony WH-1000XM5 is the ticket.
The Sony WH-1000XM4 features some of the best noise-canceling technology and packs audio hardware that delivers a thumping bass. If your needs are less demanding or specific, the XM4 are the better value overall and remain one of the best sets of full-featured cans you can buy.
If the Sony WH-1000XM5 and Sony WH-1000XM5 over-ears are out of your budget, the WH-1000XM3, launched in 2018, can be snapped up quite a bit cheaper. And they still provide a fantastic listening experience.
In addition, if you already have WH-1000XM4 or WH-1000XM3, I think you need not to upgrade to WH-1000XM5, because the improvements of WH-1000XM5 are iterative rather than revolutionary.